SATURDAY 19th/SUNDAY 20th OCTOBER 2019
We searched far and wide to find a mill space big enough to host our October grand event called the Wigan Weekender. With Saturday and Sunday AM/PM slots available, this event has a performance element to it with an acrobat, vintage dancer and singer appearing as well as some of the most iconic models from across the country.
The venue is Leigh Spinners, also known as Leigh Mill, near Wigan and is a Grade II listed building. Session Days has an entire floor of the mill in which to host this event which is open to all photographers wishing to update their portfolios or acquire images for competitions and salon entry.
WHEN
This event is being held on Saturday 19th and Sunday 20th October 2019. Morning slots start at 9:25 AM and finish at 12:58 PM and afternoon slots start at 14:00 PM and finish at 17:33 PM .
WHERE
Leigh Spinners or Leigh Mill is a Grade II listed double cotton spinning mill in Bedford, Leigh, England
WHAT
The event features seven models and there are twenty-one places for photographers on the Saturday and Sunday morning and another twenty-one places for photographers in the corresponding afternoons .
HOW MUCH
The price to attend this event per photographer is :
£89
THIS EVENT WAS
FULLY SOLD OUT
The Leigh Spinners Mill is a Grade II Listed Building, putting it in one of the highest categories of protected buildings in the UK. The mill was opened in 1915 after two years of construction and was developed by the Leigh Spinners Company which remains in occupation.
The original design for the site included a second mill that was completed in 1923, after the delays brought by the Great War. The resulting twin mill is almost unique now as a survivor of the last great mill-building generation in this country. A major feature of the mill is the existence of the original steam engine in Number 2 Mill. This is in need of restoration but the repair of the engine house roof, and the removal of asbestos to make the room safe, have been completed and allowed hundreds of visitors already to appreciate the third largest steam engine in England.
Our event will be taking place across the entire fifth floor of the mill and features seven models including Natasha Bella, Retro Rob, Jack Cutler, Damian Senior, Lydia Francis, Kit Williams and David Chu. The event will include some performance modelling and plenty of scope for quality portrait photography.
Natasha Bella
One of the busiest and most professional creative models on the circuit and also one of the most sought after to photograph, we are delighted to have secured Natasha Bella to feature for us on this event.
Retro Rob
Cool, suave, sophisticated and an aficionado of the 1930's and 1940's style of dress, we are pleased to introduce Retro Rob as one of our models for Leigh Spinners. Rob is a published vintage and art nude model and a life model for the Royal Academy of Arts in London.
Jack Cutler
A stalwart of many a Session Day Event, Jack is usually seen performing as a Johnny Depp lookalike character from the movies. This time he will be appearing as a brand new, never been seen character, and one of the most influential film actors and characters of the 20th Century, Charlie Chaplin. Read our blog about Jack and his characterisations for Session Days by clicking here
Lydia Francis
Lydia is a professional model and has shot for a number of leading brands including Timberland EU, What Katie Did, Palava Folk and Boots plc. Lydia is also a professional swing dancer, bringing life and movement to her pose style
David Chu
David aka Eva Serration is an artist/fire dancer/drag performer and is a self-proclaimed attention-seeker. With a combination of exotic outfits and creative makeup, David will be providing us with a real alternative look for this event which always provides superb photographic opportunities.
Katie Nicholas
Katie is a singer/songwriter and musician from Liverpool, and will be playing live and posing on set for some unique shots. Katie has previous experience on both sides of the camera.
Damian Senior
Damian is a professional acrobat and has been performance modelling for four years now. Damian will be offering us a series of acrobatic postures in conjunction with his performance partner on this event.
We want to keep you up to date with what we are planning and also to get your feedback and comments. Take a look at our blog posts.
Our Wigan Weekender was held at Leigh Spinners on 19th/20th October. We hosted 84 Photographers and 8 Models over the course of 4 sessions. We couldn't be prouder of everyone involved. Read all about it here.
Newsletters
We use a mailing service to broadcast news and to keep you informed of our plans. You can subscribe by entering your email address in the form on this page. Our service also allows you to unsubscribe at any point should you no longer wish to receive our eshots..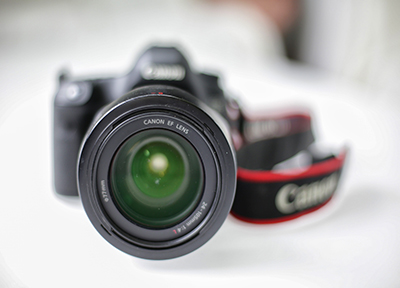 Privacy Policy
Your privacy is important to you and also to us. We do not share your email address with any third parties and we will only broadcast to opt-in subscribers. We do not store or retain any information about any of our customers.