We just love organising and planning events. From an initial idea or moment of inspiration, we set to work looking for a location to suit the theme and then we start to look for the right models/performers for you to photograph on the day 
Session Days Events are held regularly throughout the year. We start the planning process for each major event many months in advance to ensure that the selected venues and locations can accommodate our set ideas and  that we have the right models whose look and style suits the theme of the event.
Our models are all professional and experienced with portfolios that showcase their style and talent. Each event is planned to include variety in the range of models giving the photographer an opportunity to take shots using natural light and off camera flash in some cases. 
Venue locations for our Session Days Events have been in Lancashire, Cheshire, Yorkshire, Merseyside and Manchester, and we have plans to venture further afield to host events that provide the same quality of experience and opportunity.
We are very proud of the quality of images produced by photographers attending our Session Days Events. Many have gone on to win or place in camera club competitions and also accepted into BPE Salons across the UK. If you are looking for an opportunity to take and make award winning images then Session Days could be for you.
REGISTER FOR A PLACE ON A SESSION DAY
PAST EVENTS
We have hosted many successful Session Days events since we started in 2017. Some of them are shown below to give you a feel for the sort of days we arrange. Please contact us for further information. .
DARK FANTASY
SATURDAY 23rd NOVEMBER 2019
Urbex location and dark fantasy came together in this post halloween event. Set in a former Belgian Ambassador's residence just off the curry mile in Manchester, and beset with graffiti walls, grand staircase, large rooms and visible signs of decay, we had six models to give the place a dark and spooky edge.
Our lineup included the fabulous Talli Lyndsay making a second appearance for us, Jack Cutler returning as the kilted Mad Hatter, Warhammer, Maureen Davenport, the fabulous Annabelle Stanyer, and a Skeleton Prince appearing for the very first time.
. 
THE WIGAN WEEKENDER
SATURDAY 19th/SUNDAY 20th OCTOBER 2019
Hosting 84 photographers over a weekend and featuring eight models on seven sets, this session day was our biggest of the year and has already achieved some considerable acclaim. With Jack Cutler as Charlie Chaplin, Retro Rob, Natasha Bella, Lydia Francis, Damian Senior, Eva Serration and Katie Nicholas, it was action packed, fun filled and full on.
. 
WORTLEY TOP FORGE
SATURDAY 28th September 2019
Put together thirty-six photographers, six models and a location awash with character and you get a Session Days event to savour and remember for a long time. 
We had a Victorian worker, ragged Victorian, Steam Punk, Alt, Fashion and Peaky models performing for the photographers all day.  It was alot of fun.
. 
A DAY AT THE STABLES
SATURDAY 20th July 2019
A Black Widow, Milkmaid, Cowboy, Equestrian and a Hillbilly made their way to a farm in Ashton-Under-Lyne for our Day at the Stables Session Day Event. Put them together with stables, hay cart, milkchurns, horses, a rooster and chickens, a vintage harness room and hearse and coffin and you have a fun day ahead.
Thirty photographers from all over the country attended the event. Read all about it on our blog page
. 
HOLLYWOOD THEMED
SUNDAY 23rd June 2019
We ventured over into Yorkshire for the first time to host a session days event at Abbeydale Picture House in Sheffield in late June. With a distinctly hollywood theme, this venue had a host of superb backdrops.
This former cinema originally opened in the 1920's and is in the process of ongoing restoration. Session Days had exclusive use of the building for this event which is styled with a touch of Hollywood. Our models included Vintage Dapper Chap, Starla Bright, Diablo Rose, Penny Lick and John Celestus.
. 
JOKER AND SCISSORHANDS
SATURDAY 15th June 2019
Our first announcement of this event was so popular that we put on a second date two weeks later which is also now sold out.
Once again hosted at Belle Prive Studios in Manchester, our two two iconic movie characters will be appearing in studio and around the mill space. 
JOKER AND SCISSORHANDS
SATURDAY 1st June 2019
Our first Joker and Scissorhands event takes place at AWOL Studios on Saturday 1st June. Two iconic movie characters depicting good and evil are on the same bill with opportunities to photograph each character in studio and out on location around the mill space.
This event was so popular when first announced that it is being repeated a second time in a further two weeks.
It features G Brodie as the Joker and Jack Cutler as Edward Scissorhands.
BIDSTON LIGHTHOUSE
SUNDAY 5th May 2019
In May we return to Bidston Lighthouse on the Wirral, Merseyside, for a Session Day Event that uses the lighthouse, grounds and nearby parkland escarpment for its set layouts..
This venue features the furthermost inland  lighthouse in the world and a host of models with a unique look.
GAWSWORTH HALL
ALL WEEKEND 23rd/24th March 2019
Tudor rose garden, private lake, manicured lawns, historic backdrops…..what is not to love about this location?
Gawsworth Hall is situated between Macclesfield and Congleton and we have exclusive access to the grounds to host this event. With themed and styled models, this session day is sure to provide you with the perfect opportunity to use natural light to nail the shots that will competition winners and portfolio content.
HACK GREEN
SATURDAY 5th January 2019
Our first Session Day Event of 2019 takes place early in the New Year, and will give you the opportunity to try out those new lenses or cameras or other photographic equipment you received for Christmas.
Hack Green Nuclear Bunker in Nantwich, Cheshire, is a decommissioned post war/cold war underground complex housing communications equipment throughout the ages. With seven models on set, from 007 to Russian General, this is an ideal opportunity to start off your photographic year.
We want to keep you up to date with what we are planning and also to get your feedback and comments. Take a look at our blog posts.
Our Wigan Weekender was held at Leigh Spinners on 19th/20th October. We hosted 84 Photographers and 8 Models over the course of 4 sessions. We couldn't be prouder of everyone involved. Read all about it here.
Newsletters
We use a mailing service to broadcast news and to keep you informed of our plans. You can subscribe by entering your email address in the form on this page. Our service also allows you to unsubscribe at any point should you no longer wish to receive our eshots..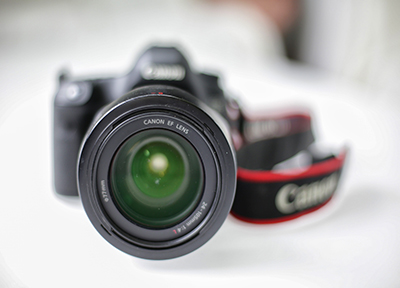 Privacy Policy
Your privacy is important to you and also to us. We do not share your email address with any third parties and we will only broadcast to opt-in subscribers. We do not store or retain any information about any of our customers.