Session Days have now been running for over three years, organising and staging event days for photographers in the North West Of England. 
WHAT IS A SESSION DAY?
Session Day Events are held regularly throughout the year, in fact during every month of the year except August and December. They are held in a different location each time that has been chosen for it's unique appeal and for the right ambience to facilitate good portraiture. A Session Day is split into morning and afternoon slots, giving you the choice to specify your preference when registering, subject to places still being available.
Each slot lasts approximately 3.5 hours, during which the models selected for the day are places on sets in and around the venue and the attending photographers are then placed into teams of three and rotate around each set in turn. This gives each team an equal opportunity to shoot with each model, and then each photographer in a team the opportunity to shoot in turn.
Our aim is to provide an equal opportunity for all photographers attending. We do not shoot ourselves, the photographic opportunities belong to our customers , and we are on hand to give as little or as much assistance with lighting, posing technique and composition as each team or individual requires.
Our models are always very carefully selected. They are all paid for their time and full model releases are always secured.  We usually test shoot or have worked with each model selected before in some capacity and our selections per event are always aimed at providing variety.
We also host Portrait Masterclasses aimed at those who would like to learn more about studio lighting and off camera flash (OCF). Both Emma and Graham take smaller groups of photographers for specific tuition on lighting,  posing, composition and working with a model. 
WHY GO ON A SESSION DAY?
Workshops and events days are popular in the world of photography. After all they give the keen amateur a chance to learn, to pick up techniques and to get content shots for portfolios.
Session Days aims to bring you something a bit different. We have a Camera Club background, having both served on committees for many years and we have modelling and photography backgrounds that we draw upon when staging our event days. Our clientele are predominantly  from the camera club scene, attending Session Days to get content for competition or salon entry or to simply add to their portfolios. We have many successes to boast about, taken by attending photographers at all of our events, some of which can be seen on our Competition and Award Success page. Our selection of venue and models for each event is made with an eye for competition and salon success and we aim to provide the unique location and a look and style in each model that may not have been seen on the traditional circuit thus far.
Session Days has been operating for about three years now and in that time we have attracted photographers from all over the Lancashire and Cheshire Photographic Union, from as far North as Morecambe, West as Liverpool, East as Chapel en le Frith and South as Crewe. As word spreads however, we have also welcomed attendees from Camera Clubs as far and wide as Glasgow, York, Huddersfield, Conway, Stafford, Doncaster, Sheffield and Nottingham. This has added a social element to our Session Days as photographers are able to make new friends across regional federations as well as inter club. We have a large number of attendees that are on their 5th+ Session Day with us. We are also female-friendly, with almost half of the attending photographers on each event being women. 
We plan each event meticulously, and several months out in every case as the detail has to be right in order for the day to be a success. We dont shoot ourselves on our events as we know how much that can irritate customers and we take customer service very seriously.  Our events are competitively priced from between £59-£99 per attending photographer, depending upon the scale and circumstances of the Event Day and they sell out very fast.
WHERE ARE SESSION DAYS HELD?
 Session Days Events are held in locations that have been scouted, researched and tested in advance of selection. We have to be sure that the facilities are right, that there are enough sets on site to house each of the models we want to book for the event, and that car parking is available and catering arrangements can easily be made. 
Events have to date been held in Manchester, Liverpool and Lancashire, but we do have events taking place in Sheffield and plans to announce events further afield.
In the past we have used old mills, an old abandoned church, an old nuclear bunker,  a tudor mansion and grounds, a water park and a lighthouse. As we are hosting an event, we are concurrently scouting for new locations.
Portrait Masterclasses are held at Belle Prive Studios in Manchester.
WHO RUNS SESSION DAYS?
 Session Days is co owned and managed by Graham Currey and Emma Finch. Their combined experience puts them in a unique position to plan, organise and host Session Days Events.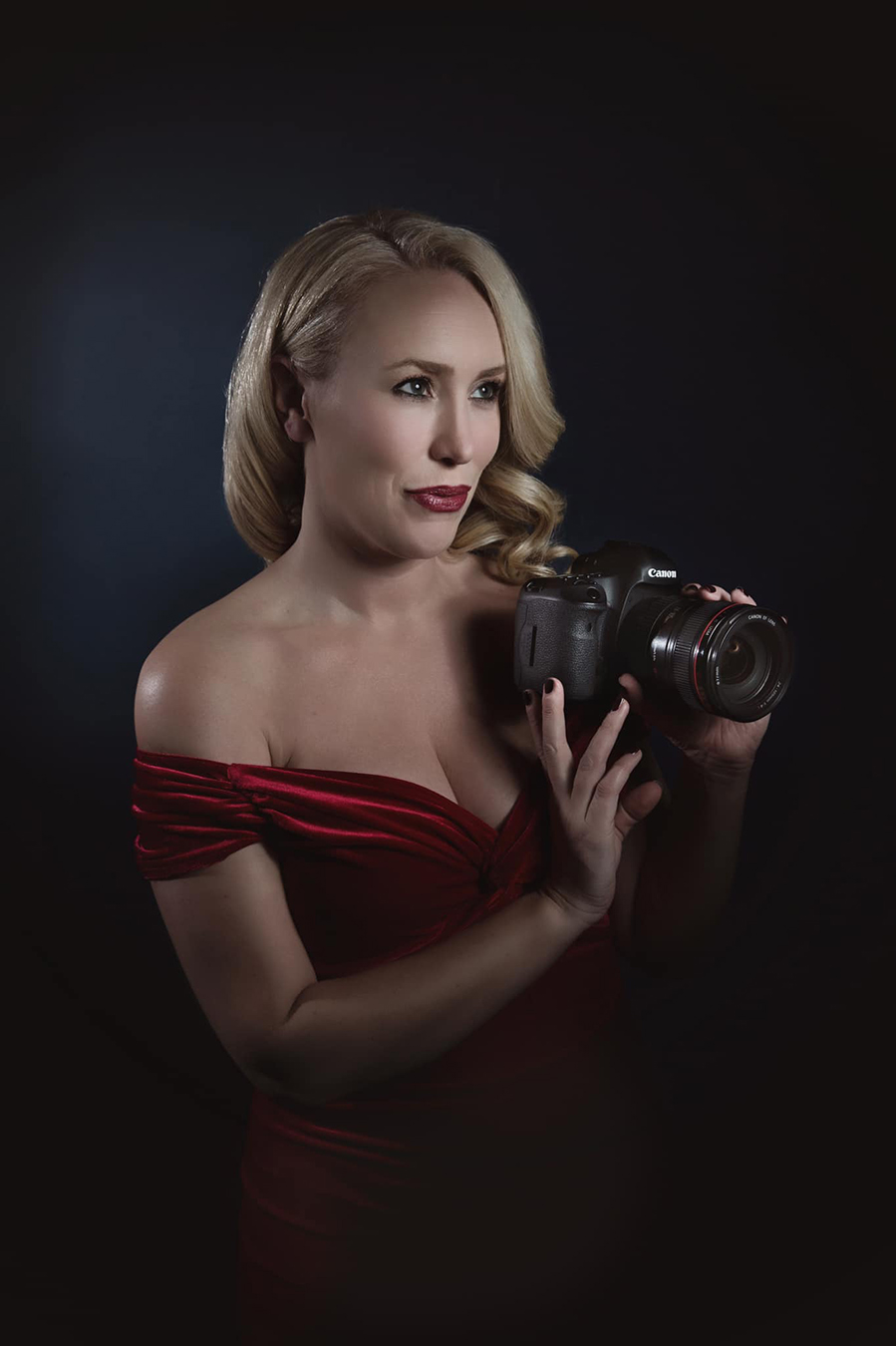 EMMA FINCH
Emma is an award winning and internationally published photographer based in Manchester, England, and specialises in female portraiture, vintage and boudoir photography as Belle Privé Photography and in family and lifestyle photography as Emma Finch Photography. With an extensive portfolio of work of high quality, Emma works commercially and for private clients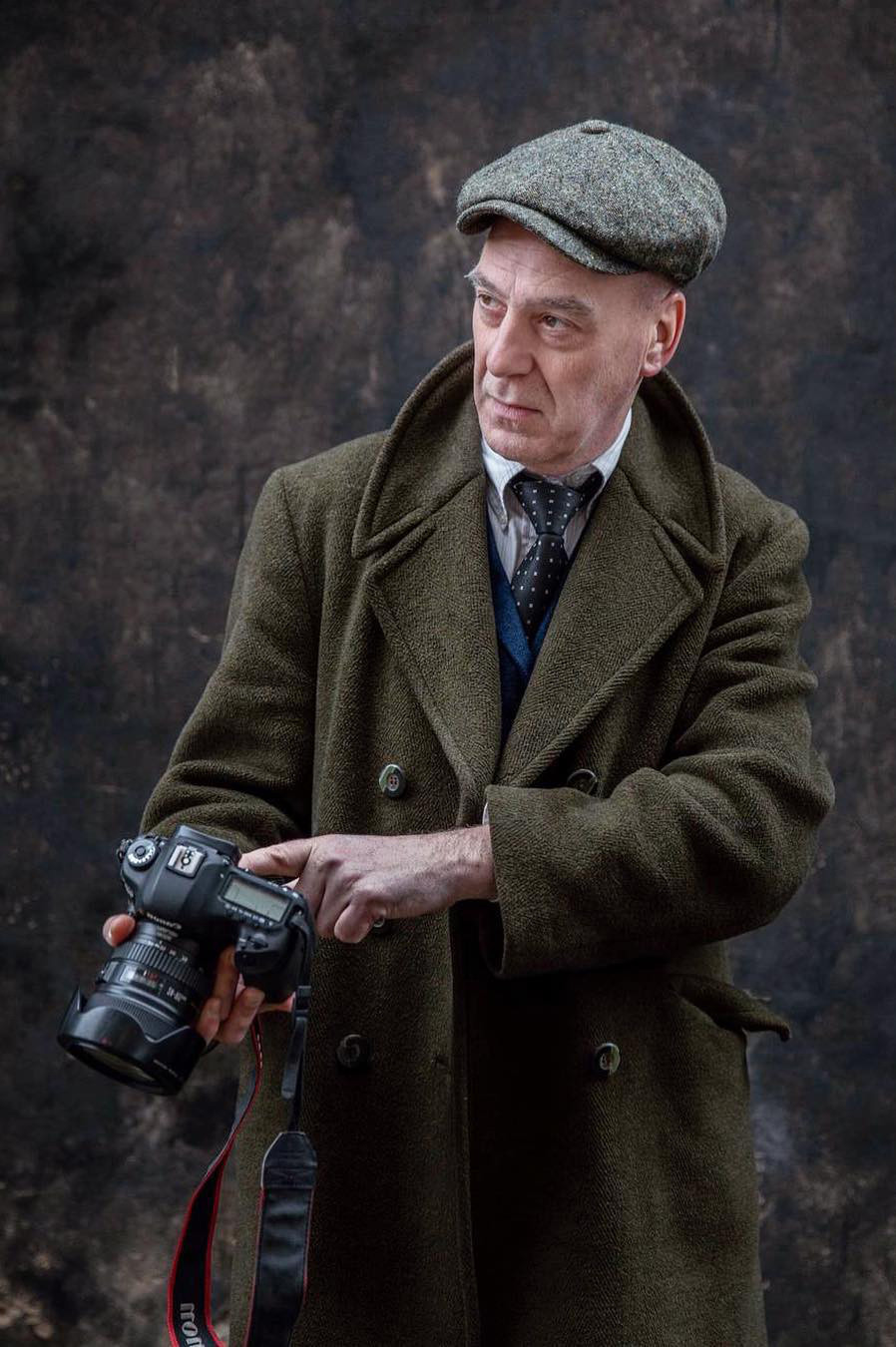 GRAHAM CURREY
Graham has experience on both sides of the camera and is often known by his model pseudonym G Brodie Model.  He has worked all over the UK as a successful character model and is also a stage actor and TV extra as well as an accomplished photographer specialising in landscapes Currey Photography and in live gigs @instagcurrey. With extensive experience on both sides of the camera, Graham is also a qualified photography judge
 From me feedback is, once again, that you both run a thoroughly professional set up and, just like at Gawsworth Hall, the admin was flawless, the models were great* the catering was fab, and the day was a complete success. It is no surprise to me that your events a sell out: you really are the market leaders in this kind of stuff.
We want to keep you up to date with what we are planning and also to get your feedback and comments. Take a look at our blog posts.
Our Wigan Weekender was held at Leigh Spinners on 19th/20th October. We hosted 84 Photographers and 8 Models over the course of 4 sessions. We couldn't be prouder of everyone involved. Read all about it here.
Newsletters
We use a mailing service to broadcast news and to keep you informed of our plans. You can subscribe by entering your email address in the form on this page. Our service also allows you to unsubscribe at any point should you no longer wish to receive our eshots..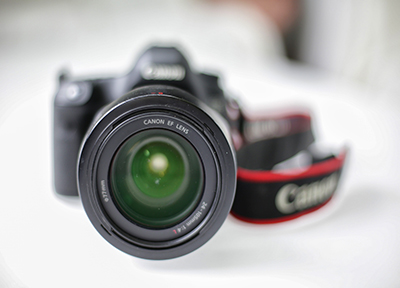 Privacy Policy
Your privacy is important to you and also to us. We do not share your email address with any third parties and we will only broadcast to opt-in subscribers. We do not store or retain any information about any of our customers.