Session Days are the market leaders in organising photography events in the North West of England, from portfolio builders to instructional workshops. Run by photographers for photographers, we provide you with the perfect opportunity to build your portfolio, perfect your portrait techniques and create award winning images whilst working in some of the more unusual venues around the UK, with professional models and performers.
Our program comes in three different formats, building upon the popularity and successes of previous years. Our aim is to provide excellent quality of featured models, unique and interesting venues, expert tuition and no nonsense, responsive customer service. Why not join us? Sign up to our newsletter to get on board
Thurs 14th Dec 2023 –
FREE
WHAT'S NEXT – EVENTS SCHEDULE
WHAT HAPPENED – RELIVE OUR RECENT EVENTS
We held a Vintage Travel Session Day at Heaton Park Tramway Museum in Manchester on Saturday 16th September. Six professional models on set and an additional 4 bit part players for story telling portraiture. It was a great day and lots of fun.
Walton Hall and Gardens was the location for our Session Day on Saturday 8th July. We had a superb Tango couple headlining as well as several other professional models. Take a look at our behind the scenes footage.
Our Wild West Session Day on Saturday 10th June was a great deal of fun. Six professional models and numerous townsfolk made this a day to remember with lots of laughter and superb backdrops in the town.
We kicked off our location events program for 2023 with a fantastic Sirens Session Day at 1881 Provenance Place in Blackpool on Saturday 25th March 2023. Five of the UK's best female models in a stylish house, an indoor swimming pool and a Ferrari in the drive.
Sunday 20th November was just as good as the previous day. Again, lots of outstanding images already being showcased and some very talented photographers attending. Big thanks to our models for an outstanding performance all weekend : Carla Monaco, Artemis Fauna and Elle Baldwinson.
Our Sirens Session Day in Macclesfield on Saturday 19th November was a lot of fun and there have been so many outstanding photographs produced already of our three exceptional models : Carla Monaco, Artemis Fauna and Elle Baldwinson.
We held our House of Horrors Session Day at Atlas Studios in Bolton on Saturday 15th Oct. Take a look at what happened on the day.
Take a look at what happened on our Wild West Session Day on Saturday 10th September. It was an action packed and fun day for photographers.
Sunday 11th September was equally as exciting and fun as the Saturday. Relive the day's action and see what happens when you come on one of our location events.
At Holme Pierrepont Hall in Nottingham, Session Days hosted seven professional models and a vintage Bentley in a magnificent setting.
Our Extravaganza Session Day was held at Atlas Studios in Bolton. Attending photographers were treated to a half day of shoot time and a roadshow featuring Sony, Epson, Wilkinson Cameras and a special presentation by Glyn Dewis.
To celebrate jubilee year, Session Days held a very special Best of British event at Hangar 42 in Blackpool. With six professional models in period costume, there were plenty of photographic opportunities to get images with a difference.
Are you wondering what to buy a loved one for their birthday or a special event or trying to think of something to ask for from a loved one? With lockdown restrictions on shopping options and last minute presents to buy, why not surprise a loved one with a gift voucher from Session Days?
If you choose a gift voucher for £100 or over then you will also receive it in a beautiful gift box through the post so that it can be wrapped and presented for that very special occasion.
Each month we select our favourite images from those posted in our facebook group. Click below to see what we have picked as our winners so far this year.
We have now held five online critique nights via zoom, in June and October 2022 and January, April and July this year. You can playback the review comments by following the playback link below. Our next critique night is on Wednesday 18th October 2023.
Our Session Days Events are very popular and sell out quickly. Our aim is to put on a show and give attending customers the opportunity to get shots of each model/performer using natural light or off camera flash. Our planning process starts many months in advance : scouting for suitable locations, agreeing dates, designing the set list and choosing models and performers that suit the theme of the event. 
We thrive on the buzz of each event day…the build up to it, the day itself and the frenzy of social media activity that follows. Session Day Events are a great networking opportunity and a chance to make new contacts in this profession/hobby that we all love..
THE CREATIVE PORTRAITURE SERIES.
From me feedback is, once again, that you both run a thoroughly professional set up and, just like at Gawsworth Hall, the admin was flawless, the models were great* the catering was fab, and the day was a complete success. It is no surprise to me that your events a sell out: you really are the market leaders in this kind of stuff.
We love portraiture, it is in our DNA. We wanted to impart the knowledge and expertise that we had gained through years of practice in order to help those attending the Event Days to get the most out of them.
Our Portrait Masterclasses are for smaller groups of photographers and are instructional. We guide you through lighting setups, modifier selection and posing techniques using professional male and female models that have worked with us before.
I have attended two of Graham and Emma's Session Days and I have to say they are amazing. I have been on a few photography days over the years and none of them compare to this. The organisation is great, they look after you from start to finish, help you with set ups and make sure you get good images. Emma is very skilled at portraiture and lighting and Graham, being a professional model himself, brings flair and creativity into the mix. Thank you to both of you for giving me tips and advice on my photography journey.
We are very lucky to be able to list a number of very fine and accomplished photographers from across the region and beyond among our list of loyal customers and showcasing their work and links to their websites and social media feeds is our pleasure. Our favourite images are featured on our socail media feeds.
Facebook : @photographysessiondays
Instagram : @photographysessiondays
Model : Lauren Howell
Photographer : Sue Trout
Camera Club : Doncaster CC
Event : Portrait Masterclass
Model : Dean Gregory
Photographer : Sophie Woof
Camera Club : Mercambe CC
Event : Portrait Masterclass
Model : Gabby Monet
Photographer : Andy Hopwood
Camera Club : N/A
Event : Gawsworth Hall
Model : Zack Pinsent
Photographer : Paul Campbell
Camera Club : Huddersfield CC
Event : Gawsworth Hall
We love to see our performers and customers having fun and enjoying themselves on our Event Days and Masterclasses. Here is a selection of videos and images showing what happens on a typical shoot.
There are numerous examples of award winning images produced by photographers that were taken on Session Days Events. Here are some of the recent notices. Congratulations to all. 
Zack Pinsent as a Regency Gentleman taken by Sue Hartley/Notts and Nottingham CC scored 20/20 and won the open dpi competition in April.  This image was taken at Gawsworth Hall Session Days Event last March
Simone Claire Stocks taken by Anthony Bower/Stockport PS and accepted at Rushden BPE 2019. This image was taken at Hack Green on our Session Days Event in January 2019
Blossom and Buttercups photographed by Dave Boam/Macclesfield CC won best portrait print cup at local exhibition and was taken at Atlas Mill in 2018 during a Session Days Event
Jack Cutler as Sweeney Todd taken by Peter West/Chorley PS at Atlas Mill Session Days Event in 2018. This image was placed 1st in the Annual Club Monochrome Competition.
We want to keep you up to date with what we are planning and also to get your feedback and comments. Take a look at our blog posts.
Our Wigan Weekender was held at Leigh Spinners on 19th/20th October. We hosted 84 Photographers and 8 Models over the course of 4 sessions. We couldn't be prouder of everyone involved. Read all about it here.
Newsletters
We use a mailing service to broadcast news and to keep you informed of our plans. You can subscribe by entering your email address in the form on this page. Our service also allows you to unsubscribe at any point should you no longer wish to receive our eshots..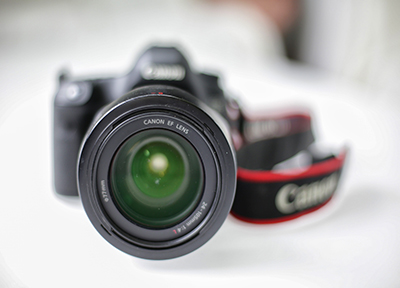 Privacy Policy
Your privacy is important to you and also to us. We do not share your email address with any third parties and we will only broadcast to opt-in subscribers. We do not store or retain any information about any of our customers.