We pride ourselves on providing first class customer service and we respond to all queries speedily. Here are a few of the most frequently asked questions and Session Days response. 
What makes Session Days unique?
 Session Days are very highly regarded within the photographic world due to the level of organisation involved in all our events.
Our days run very smoothly.
Our models are hand picked from across the UK and are chosen not only for their look and experience but also for their personalities.
Likewise, we choose our venues very carefully to ensure unique photographic experiences for all our attendees.
The friendly and welcoming photographers who attend make it more of a fun, social occasion as well as a portfolio building day.
The achievements from photographers who attend attest to the quality of the day. We have competition winners, exhibition success, national awards etc
Are your events open to all photographic abilities?
Yes, as long as you are fairly comfortable with the workings of your camera, we would love you to attend. Our attendees range from the professional photographer to those who have only been shooting a few months. You may be more comfortable attending a Portrait Masterclass if you are fairly new to portrait photography before one of the larger events as these are more instructional.
Is lighting provided?

Yes lighting is provided on every set and we are on hand to help those who are more inexperienced with lighting. Throughout the year, we plan both natural light events and indoor events where lighting is necessary. If you are completely new to lighting, you may be more comfortable on a natural light event to start with.
Can I bring my own lights?
 You are welcome to bring along whatever you need to get the shots you would like so feel free to bring along your own lighting kit.
Do you hire cameras/lens?
You will need to provide your own camera and lens for our events.
Can I bring props?
Of course, and we encourage all our attendees to bring props to make the images their own and get something unique. We also encourage photographers to bring along mood boards for inspiration. Pinterest is superb for ideas.
What happens if it's an outdoor event and rain is forecast?
So far, we've never had to reschedule an event but we do keep a close eye on the weather. For outdoor events, we have a rain date pre-arranged with venues. If the new date is not suitable for you, then a full refund will be given.
How do I book?
Events do sell out very fast. We announce events within our facebook group- they sell out so fast that we have never had to announce them elsewhere. Make sure you are in the group and we always pre-advise you of the event announcement dates so that you can be online at that time. A deposit will be payable immediately. Payment can be made by paypal or by bank transfer.
What are your cancellation rules?
Outside of a month, you can cancel and receive a full refund. Within a month of the event, we will try our utmost to sell the place for you. Unfortunately if we are unable to sell the place for you, we are unable to refund. Name changes are absolutely fine if you find someone to take your place.
Are your events wheelchair accessible?
Events held at the studio are wheelchair accessible via a lift. Events on location are usually wheelchair accessible although do ask before booking. We use unusual and unique venues some of which unfortunately weren't built at a time to incorporate lifts etc.
I am a woman coming on my own for the first time, will it be all men?
No, we are very proud that almost half our attendees are women. Where possible, we try to match up our groups with similar interests etc so if you prefer to be in a female group, do let us know. We are a very friendly and welcoming group so you are bound to make new friends.
Do you sell gift vouchers?
Yes we do and they make great gifts!
Do you send out documentation before the event?
Yes we send out by email a full documentation pack including how to reach the venue, how the day works, schedules, model biographies, what to bring etc It will answer any question you might have.
What do I bring on the day?
Make sure you have your camera, lenses, charged batteries and empty memory cards. Reflectors and scrims are useful for outdoor events. Bring lighting if you prefer to use your own. Props and mood boards are also useful as is a copy of the schedule for the day. And definitely comfortable shoes!
Are refreshments supplied?
Yes, we provide hot and cold drinks throughout your session. We also provide biscuits, snacks or cakes too to keep your energy going!
How does the day work?
The day begins with a short welcome and introduction and then we introduce our models and performers for the day. You will then work in your pre-arranged team of three with your first model on set. When you hear the whistle, it's time to move on to your next set. Our events are highly organized and managed to ensure that all attendees get an equal amount of shooting time.
Do the organisers shoot too?
No, as much as we would love to, as organisers we are there to ensure the day runs smoothly. We help with lighting and camera settings if required. We act as runners and ensure all models are well looked after.
I hear you have performers as well as models?
Yes, most events involve a performance element- either dance or music or perhaps, zombies! You have to expect the unexpected at a Session Day's event… and everything is planned to challenge you photographically.
Where do you source your models?
We source our models, performers and actors from all over the UK. We pay our models well to ensure that they are motivated on the day. We often test shoot first to ensure that not only do they have the look we want but that they also have the charisma, patience, and stamina to work all day with a variety of different abilities. It takes a certain type of person to be booked by Session Days. We would never ever ask a model to work for free for us.
How do you find your venues?
We are always looking! We like to think outside the box and so every other month, we do full recce days all over the North-West. Some are great and we book straight away. Others don't quite hit the mark in terms of photographic potential.
Are you insured?
Yes we have public liability insurance. We are both CRB checked too.
What level of fitness/mobility is required?
Session Days are busy and there is walking and often some stairs involved. Only bring kit that you can comfortably carry. There are often 4-6 sets on a typical session. If you would be more comfortable bringing a camping seat with you, we are happy to carry and set it up for you on each set.
Do you offer a critique service afterwards?
We are always happy to offer constructive advice after an event. We want you to achieve all you possibly can with the images taken on our events. Alternatively you can post within the very active and friendly facebook group for feedback.
 From me feedback is, once again, that you both run a thoroughly professional set up and, just like at Gawsworth Hall, the admin was flawless, the models were great* the catering was fab, and the day was a complete success. It is no surprise to me that your events a sell out: you really are the market leaders in this kind of stuff.
We want to keep you up to date with what we are planning and also to get your feedback and comments. Take a look at our blog posts.
Our Wigan Weekender was held at Leigh Spinners on 19th/20th October. We hosted 84 Photographers and 8 Models over the course of 4 sessions. We couldn't be prouder of everyone involved. Read all about it here.
Newsletters
We use a mailing service to broadcast news and to keep you informed of our plans. You can subscribe by entering your email address in the form on this page. Our service also allows you to unsubscribe at any point should you no longer wish to receive our eshots..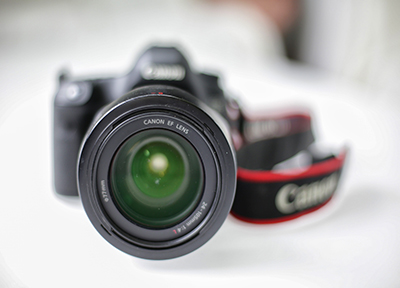 Privacy Policy
Your privacy is important to you and also to us. We do not share your email address with any third parties and we will only broadcast to opt-in subscribers. We do not store or retain any information about any of our customers.