SATURDAY 28th SEPTEMBER 2019
Our second session days event in September takes place at Wortley Forge, near Barnsley.
The Forge is a Water Powered Heavy Iron Forge that has been lovingly restored by volunteers since the 1960's and is now used for events and filming and historical re-enactment as well as a museum of national importance.
The venue has been booked exclusively for the day to host a morning and afternoon Session Day Event. With a working watermill, museum, engine room, forge and outbuildings, we have created an event with six first class models.
WHEN
This event is being held on Saturday 28th September 2019. Morning slots start at 9:00 AM and finish at 12:50 PM and afternoon slots start at 13:30 PM and finish at 17:20 PM .
WHERE
Top Forge is a Water Powered Heavy Iron Forge whose history can be traced back to at least 1640. It is in Wortley, near Barnsley, South Yorkshire.
WHAT
The event features six models and there are eighteen places for photographers in the morning and another eighteen places for photographers in the afternoon .
HOW MUCH
The price to attend this event per photographer is :
£99
THIS EVENT IS SOLD OUT
Register as a Reserve for Wortley Forge Session Day
Top Forge is a Scheduled Ancient Monument (Grade I) and celebrates the history of iron-working in Britain and especially in South Yorkshire. The Forge is the only surviving water-powered heavy wrought iron forge with its water wheels and hammers (now restored) in situ. It is a site of national importance.
Built by Sir Francis Wortley, the Forge was leased after the Civil War by the Spencer syndicate of Cannon Hall who dominated the iron industry in South Yorkshire for the next 100 years. 
In 1953 after more than 20 years of decay, what is now South Yorkshire Industrial History Society acquired the semi-derelict works where much of the contents had been sold on or scrapped. From the late 1960s volunteers have used old photographs and archive evidence to replace missing items to restore the Forge to its 1900 appearance.
.
Marie-Jean Taylor
Many of you will know Marie-Jean from her previous appearance for us at Hack Green in January 2019..
She is an energetic, dynamic, and friendly model from Leeds with a strong portfolio and a unique style. . 
Rob Jones
Rob has been doing re-enactment of various periods for the past 25 years. This involves some battlefield work but also a lot of photographing by the public and press. He re-enacts the English Civil War period and is currently a member of 'The Ragged Victorians' who are often booked for photo shoots by various groups.
Rob is comfortable in front of the camera and happy to work with any photographer to get the photo they are trying to achieve.
.
Steve Bristow
Steve is a friendly, versatile and experienced model, who enjoys getting in front of the camera to create some great imagery,
Steve enjoys working creatively with photographers, and ill do what he can do to create those special images.
Talli Lyndsey
With over 8 years of experience this unique & unconventional model provides an artistic approach to modelling work. Talli exudes body confidence and requires very little direction, possessing a strong posing skill set. With a history in performing for music, fashion and artistic video projects as well as taking part in live shows, she brings character and expression into any project.
Angie Sutcliffe
Angie is an actress who can portray any emotion required including crying on cue by using her own personal life experiences.
Her spotlight pin is 3213-1202-6460 and she is also on IMDB. She has played or will be playing such diverse characters as a Victorian Char Lady, a WW2 Mother, a Celtic Warrior and a would-be assassin in a Body Guard photo shoot
Dave Chappell
Dave (aka Big Dog) is a mature (55) hobbyist model with some experience
His style is predominantly alternative (steampunk,pirate, rock, goth) and he made the 2015 finals of Alternative model of the year which was instrumental in his decision to start modelling.
We want to keep you up to date with what we are planning and also to get your feedback and comments. Take a look at our blog posts.
Our Wigan Weekender was held at Leigh Spinners on 19th/20th October. We hosted 84 Photographers and 8 Models over the course of 4 sessions. We couldn't be prouder of everyone involved. Read all about it here.
Newsletters
We use a mailing service to broadcast news and to keep you informed of our plans. You can subscribe by entering your email address in the form on this page. Our service also allows you to unsubscribe at any point should you no longer wish to receive our eshots..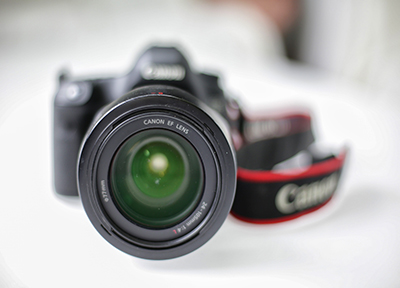 Privacy Policy
Your privacy is important to you and also to us. We do not share your email address with any third parties and we will only broadcast to opt-in subscribers. We do not store or retain any information about any of our customers.