SUNDAY 14th NOVEMBER 2021
Hangar 42 in Blackpool is the setting for this event with a distinctive WWII theme. With many of the original features intact and with planes and vehicles from the era, this session day provies you with the opportunity to take images of iconic characters in a unique location with the perfect backdrops.
Our lineup features six models, three of whom are making their debut appearances for Session Days.
WHEN IS IT?
This event is being held on Sunday 14th November 2021. Morning slots start at 9:20 AM and finish at 12:32 PM and afternoon slots start at 14:00 PM and finish at 17:12 PM .
WHERE IS IT?
Hangar 42 is at Blackpool Airport and contains a number of military and civilain attractions that provide the perfect backdrop for portraiture that depicts the WWII era. There is a spitfire and a hurricane as well as a number of military trucks.
ACCESS?
The venue is all on one floor and has a ramp and is is wheelchair friendly.
WHAT IS IT?
The event features six models who will all be in period costumes. There are eighteen places for photographers in the morning and another eighteen places for photographers in the afternoon .
HOW MUCH?
The price to attend this event per photographer is :
£99
HOW DOES IT WORK?
We believe firmly that group events should allow everyone attending to get an equal opportunity to shoot with each of the models. We arrange attendees into groups of three and then rotate each group around the sets in turn approximately every 27 minutes or so. Our events are run with precise timings so that it works for everyone involved with a short break between each set. On this event each attendee will get to work with each of the six models in turn
LIGHTS/ACTION?
Lighting equipment will be provided on each set for use during both sessions. The use of equipment is included within your admission price. On each set we will be designing a lighting setup to suit the theme. Lights will either be continuous lights or studio/strobe lighting with triggers and modifiers for your use. If you require assistance using the lights provided then we will be on hand to provide expertise.
You are also welcome to bring along your own lighting rigs if you are more comfortable using them but you must keep them with you at all times and observe COVID compliant usage restrictions.
COVID-19?
We are a COVID-19 responsible organisation and will be taking and making all necessary arrangements to observe guidelines and to ensure safety wherever possible. Attendees may wear their own masks if they prefer.
There will be hand sanitisers on each set for your usage and anti-bacterial wipes will be required when handing over triggers for lights. You will be required to maintain safe distancing guidelines at all times and you will not be able to handle props on any set.
Tea/coffee will be provided on this event.
Register for a Place on V for Victory at Hangar 42
BRIAN McGOWAN as CHURCHILL
The perfect model to depict Winston Churchill, Brian is an obvious choice for this event. An accomplished photographer and model, Brian will be featuring for us in the war room at Hangar 42.
CHANEL ROUGE as PIN-UP GIRL
Our pin-up mode for the day is Chanel Rouge, who will be posing on the wing of a spitfire. Chanel has appeared on a number of Session Days events for us in the past.
LYNDA EASTON as AMY JOHNSON
Our Amy Johnson for the day is Lynda Easton, a first class character model with superb attention to detail in the costumes she prepares for each event she appears on.
RALPH OAKLEY as SPITFIRE PILOT
From Hampshire and an accomplished reenactor, Ralph is our Spitfire pilot for this event and will be making his Session Days debut at Hangar 42.
Image courtesy of Isla J Creatives
BRETT MELVILLE as ROYAL ENGINEER
Also making his first appearance for us is Brett Melville, dressed in Royal Engineers uniform and sporting a distinctive moustache.
Image courtesy of Paul Hurst
AIMEE BULMER as 1940s WOMAN
Aimee is a 1940's enthusiast from Blackburn with period clothes that match the venue. She is also making her first appearance on a Session Days event.
Image courtesy of Laura Ranfler
Hangar 42 is located at Blackpool Airport, Lancashire.  Constructed in 1939 for the RAF at the outbreak of WW2, Hangar 42 was home to various RAF and Polish Squadrons, operating night fighter cover for Preston and Merseyside Docklands.
The hangar has been relatively untouched since 1945 and retains many original features. The ancillary rooms at the side of the building have been cleared and restored with period features and furniture.
There is parking on site and we have a first class lineup to suit the theme of the venue.
We want to keep you up to date with what we are planning and also to get your feedback and comments. Take a look at our blog posts.
Our Wigan Weekender was held at Leigh Spinners on 19th/20th October. We hosted 84 Photographers and 8 Models over the course of 4 sessions. We couldn't be prouder of everyone involved. Read all about it here.
Newsletters
We use a mailing service to broadcast news and to keep you informed of our plans. You can subscribe by entering your email address in the form on this page. Our service also allows you to unsubscribe at any point should you no longer wish to receive our eshots..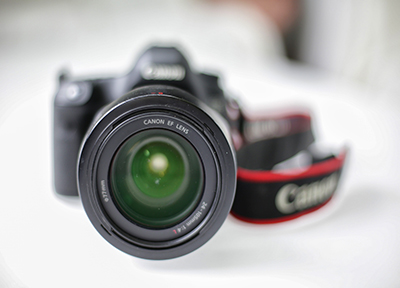 Privacy Policy
Your privacy is important to you and also to us. We do not share your email address with any third parties and we will only broadcast to opt-in subscribers. We do not store or retain any information about any of our customers.