SATURDAY 31st JULY 2021
Male and Female Ballet dancers, a Tango couple, Contemporary Dancers and Burlesque are the order of the day for this specially themed 'Strictly Dance' Session Day.
There will be a total of nine dancers on seven sets for you to photograph so why not join us for a morning or afternoon session on Saturday 31st July 2021 at Atlas Studios in Bolton.
WHEN
This event is being held on Saturday 31st JULY 2021. Morning slots start at 9:00 AM and finish at 12:50 PM and afternoon slots start at 13:30 PM and finish at 17:20 PM .
WHERE
Atlas Studios are based on the second floor of a Victorian mill in Bolton, Lancashire. With and event of this nature, we needed space and there is nowhere better.
WHAT
The event features 9 models on seven dance sets, including tango, contemporary, male and female ballet, and burlesque and there are 21 places for photographers in the morning and another 21 places for photographers in the afternoon. 
HOW MUCH
The price to attend this event per photographer is :
£99
HOW DOES IT WORK?
We believe firmly that group events should allow everyone attending to get an equal opportunity to shoot with each of the models. We arrange attendees into groups of three and then rotate each group around the sets in turn approximately every 25 minutes or so. Our events are run with precise timings so that it works for everyone involved with a short break between each set. On this event each attendee will get to work with each of the six dance acts in turn
LIGHTS/ACTION?
Lighting equipment will be provided on each set for use during both sessions. The use of equipment is included within your admission price. On each set we will be designing a lighting setup to suit the dance style and we will be using a combination of textured backdrops and mill ambience. Lights will either be continuous lights or studio/strobe lighting with triggers and modifiers for your use. If you require assistance using the lights provided then we will be on hand to provide expertise.
You are also welcome to bring along your own lighting rigs if you are more comfortable using them but you must keep them with you at all times and observe COVID compliant usage restrictions.
COVID-19?
We are a COVID-19 responsible organisation and will be taking and making all necessary arrangements to observe guidelines and to ensure safety wherever possible. All attendees will be required to bring their own masks and to wear them at all times. The only people not wearing masks will be the models.
There will be hand sanitisers on each set for your usage and anti-bacterial wipes will be required when handing over triggers for lights. You will be required to maintain safe distancing guidelines at all times and you will not be able to handle props on any set.
There will be no refreshment facilities for tea/coffee provided on the event, you must bring your own for safety reasons.
Register Your Place on the Reserve List for Strictly Dance
Erica Mulkhern/Ballet
Erica is a professional dancer and model based in the UK. She has been modelling now for 7 years and has been internationally published.
Hamish Scott/Ballet
Hamish is 23 and a professional ballet dancer from Birmingham. He has extensive TV as well as film experience with expertise in classical ballet and many other genres of dance such as contemporary, jazz, tap and flamenco.
Image courtesy of Emily Moya
Tori Davies and Josh Topping/Tango
No strictly dance event would be complete without a tango couple. Tori and Josh are a professional dance partnership with many years experience.
Millie Dollar/Burlesque
Millie is an internationally published model with over a decade of experience and an accomplished burlesque performer, pictured here is the outfit she will be appearing in on the day. Millie is also an international performer and burlesque teacher.
Aurora Nova/Contemporary Dance
Aurora is from Australia and is a professional dancer, burlesque performer and dance teacher/choreographer. She was in the top 30 list of best burlesque performers in Europe and performs all over the world.
Josh Smith and Analiese Ryan/Contemporary Dance
If you came to Atlas Studios a few years back and saw Josh performing for us then you will know just how good he is. With contemporary dance poses and expressive performance, we are delighted to feature him again for this dance inspired day with his dance partner, Analiese Ryan, who is a professional dancer and model.
Ed Muir
Ed is a performance artist and model and for this event he is reprising his Jean Paul Gaultier inspired routine which includes the use of straps suspended from the beams in the Studios.
Atlas Mill Studios is situated on Mornington Road, Bolton, BL1 4EZ and has over 3000m2 of organic, industrial backdrops with beautiful natural light cascading in through over 40 two and a half metre high windows throughout the studio space.
There are three main rooms in the studio space across two floors. The Main room has its original wooden floor and large windows throughout the room allowing natural light to be plentiful. If the conditions allow it the evening light falls on the west facing windows and the setting sun cascades across the main room along its full length. Colourful poles are positioned every 10 metres throughout the main room.
There is a Slate Room with original slate flooring throughout which features from it's time as a cotton mill. Smaller rooms are located within this room, as is a metal staircase which is very stable and safe to use. The colours within the room are all muted greens, creams and greys, meaning any film or photographic work using bright colours will be visually stunning.
The third floor Mill room will also be available to us to host some sets. With its original wooden floor, large windows on both sides and colourful poles every 10 metres, it is a photographer's dream location.
**The Studio space is on the second floor and accessible via a staircase only. There is no serviceable lift in operation and so unfortunately is not wheelchair friendly**
We want to keep you up to date with what we are planning and also to get your feedback and comments. Take a look at our blog posts.
Our Wigan Weekender was held at Leigh Spinners on 19th/20th October. We hosted 84 Photographers and 8 Models over the course of 4 sessions. We couldn't be prouder of everyone involved. Read all about it here.
Newsletters
We use a mailing service to broadcast news and to keep you informed of our plans. You can subscribe by entering your email address in the form on this page. Our service also allows you to unsubscribe at any point should you no longer wish to receive our eshots..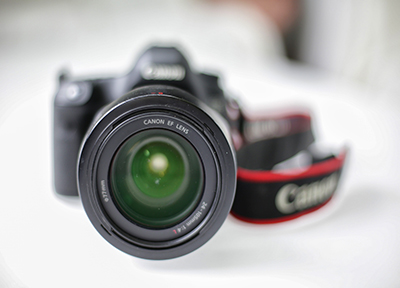 Privacy Policy
Your privacy is important to you and also to us. We do not share your email address with any third parties and we will only broadcast to opt-in subscribers. We do not store or retain any information about any of our customers.