FRIDAY 2nd February 2024
Join us for a unique Portrait Experience Session Day at the Doubletree Hilton in Stoke-on-Trent on Friday 2nd Feb 2024. We have three of our very best models for variety and excellence. Jack Cutler as Charlie Chaplin, Erica Mulkern as Ballet Dancer and Scarlett Luxe as the Hollywood Starlet will be on sets for you to take and make great portraiture.
SPECIAL OFFER PRICE OF £125pp £99pp
FOR MEMBERS OF THE GUILD OF PHOTOGRAPHERS
WHEN?
This event is being held on Friday 2nd February 2024 and there are 3 slots to choose from.
Morning – 9:30AM to 11:25AM
Lunchtime – 12:00PM to 13:55PM
Afternoon – 14:30PM to 16:25PM
On each slot, you will work in a team of three to photograph each of the three featured models for approx 35 minutes on each of the three sets.
WHERE?
This event will take place at the Doubletree Hilton in Stoke-on-Trent
Postcode : ST1 5BQ
where we will be staging three sets for portraiture.
WHAT?
The event features three professional models and there are nine places for photographers on each of three sessions. One in the morning, one at lunchtime and one in the afternoon. Attendees will work in groups of three with each model in turn.
HOW MUCH?
The price to attend this event per photographer is :
£99 
FOR GUILD MEMBERS
DISCOUNTED FROM £125pp
Register for a Place on the Portrait Experience Session Day
SCARLETT LUXE
Ever popular and with poise and grace to match her beauty, Scarlett is our Hollwood starlet for the day.
Image courtesy of Emma Finch
JACK CUTLER as CHARLIE CHAPLIN
Go back in time and be mesmerised by the charismatic, funny and unerring character portrayal of Charlie Chaplin by Jack Cutler.
Image courtesy of Graham Currey
ERICA MULKERN
Erica is a trained ballet dancer with exquisite posing and technique.
Image courtesy of Andrew Fairclough
HOW DOES IT WORK?
This event is an opportunity for you as photographer to work closely with each model in turn. You will be working in a group of three photographers on sets with backdrops.
LIGHTS/ACTION?
Lighting equipment will be provided on each set. The use of equipment is included within your admission price. On each set we will be designing a lighting setup to suit the model. Lights will either be continuous lights or studio/strobe lighting with triggers and modifiers for your use. If you require assistance using the lights provided then we will be on hand to provide expertise.
We want to keep you up to date with what we are planning and also to get your feedback and comments. Take a look at our blog posts.
Our Wigan Weekender was held at Leigh Spinners on 19th/20th October. We hosted 84 Photographers and 8 Models over the course of 4 sessions. We couldn't be prouder of everyone involved. Read all about it here.
Newsletters
We use a mailing service to broadcast news and to keep you informed of our plans. You can subscribe by entering your email address in the form on this page. Our service also allows you to unsubscribe at any point should you no longer wish to receive our eshots..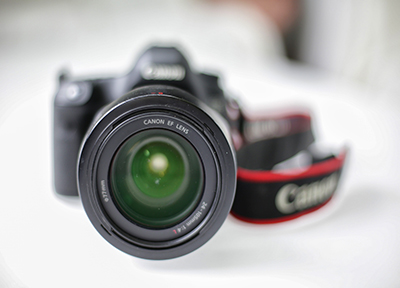 Privacy Policy
Your privacy is important to you and also to us. We do not share your email address with any third parties and we will only broadcast to opt-in subscribers. We do not store or retain any information about any of our customers.