SUNDAY 23rd JUNE 2019
June sees us venture over into Yorkshire for the first time to host a session days event at Abbeydale Picture House in Sheffield. With a distinctly hollywood theme, this venue has a host of superb backdrops.
This former cinema originally opened in the 1920's and is in the process of ongoing restoration. Session Days has exclusive use of the building for this event which is styled with a touch of Hollywood. Our models include Vintage Dapper Chap, Starla Bright, Diablo Rose, Penny Lick and John Celestus.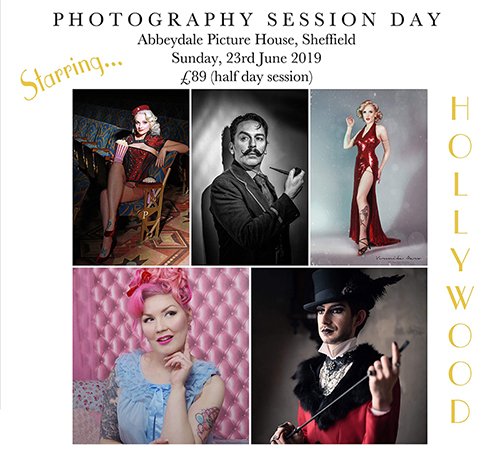 WHEN
This event is being held on Sunday 23rd June 2019. Morning slots start at 9:00 AM and finish at 12:42 PM and afternoon slots start at 13:30 PM and finish at 17:12PM .
WHERE
Abbeydale Picture House in Sheffield is our venue for the day and has been exclusively hired by Session Days  .
WHAT
The event features five models and there are fifteen places for photographers in the morning and another fifteen places for photographers in the afternoon .
HOW MUCH
The price to attend this event per photographer is :
£89
THIS EVENT IS SOLD OUT
The Abbeydale Picture House is a former cinema, originally opened on the 20th of December 1920; the cinema had seating for 1,560 people, and also included a ballroom and a billiard hall. Originally, it was intended to be used as a fully-functioning theatre, however up until 1930, cine-variety instead played a major role at the Abbeydale, before the inevitable arrival of the "talkies" – talking films; at this time the stage was used purely to house the sound equipment. Fast-forward to the mid-1950s, and the cinema was purchased by the Star Cinema Group, which decorated the entire building and installed new projection and sound equipment, including a wide screen.
The cinema closed on the 5th of July 1975, and was subsequently used as an office furniture showroom until 1991. Since then, the restoration project has been undertaken by multiple groups, including The Friends of Abbeydale Picture House, and the current owner Phil Robins
.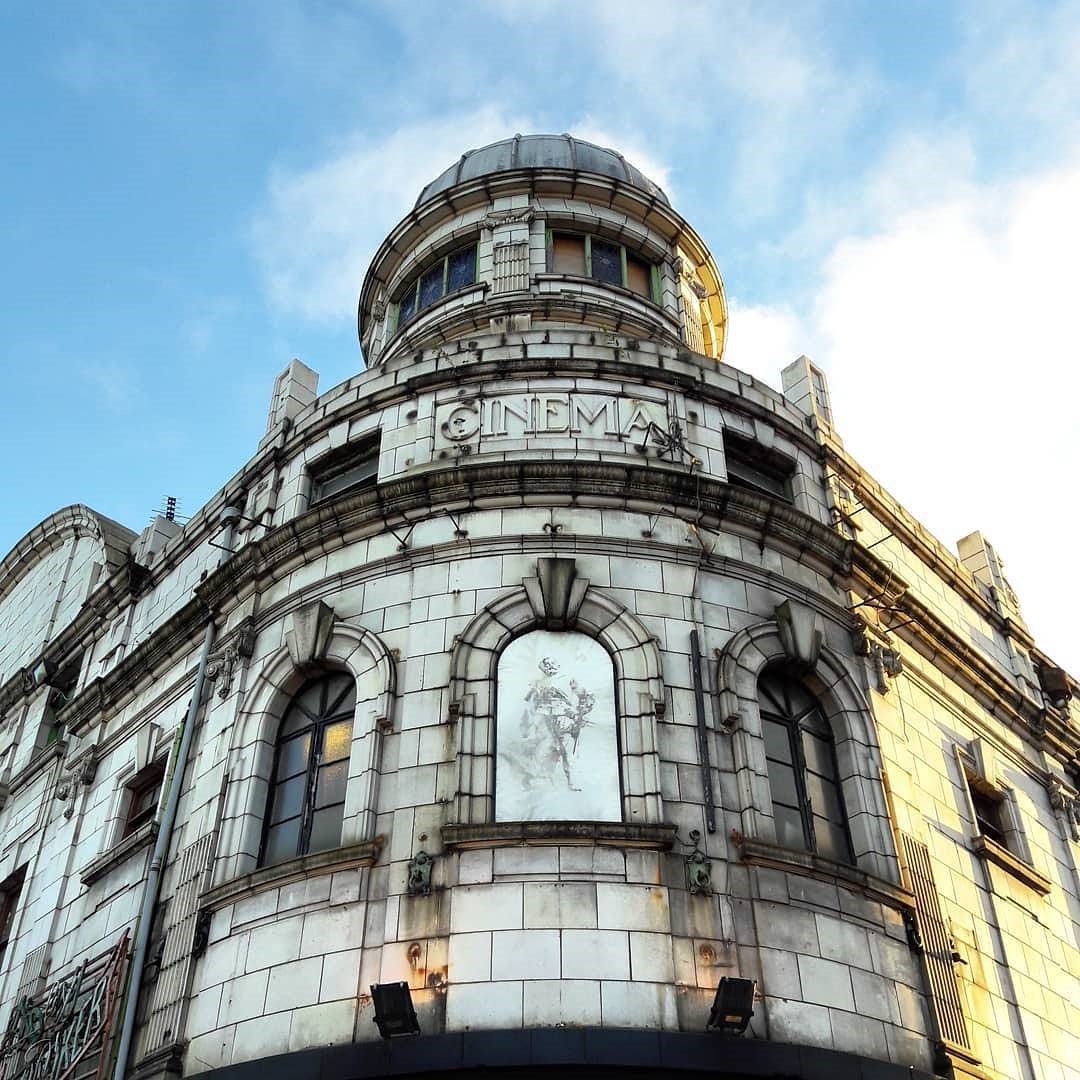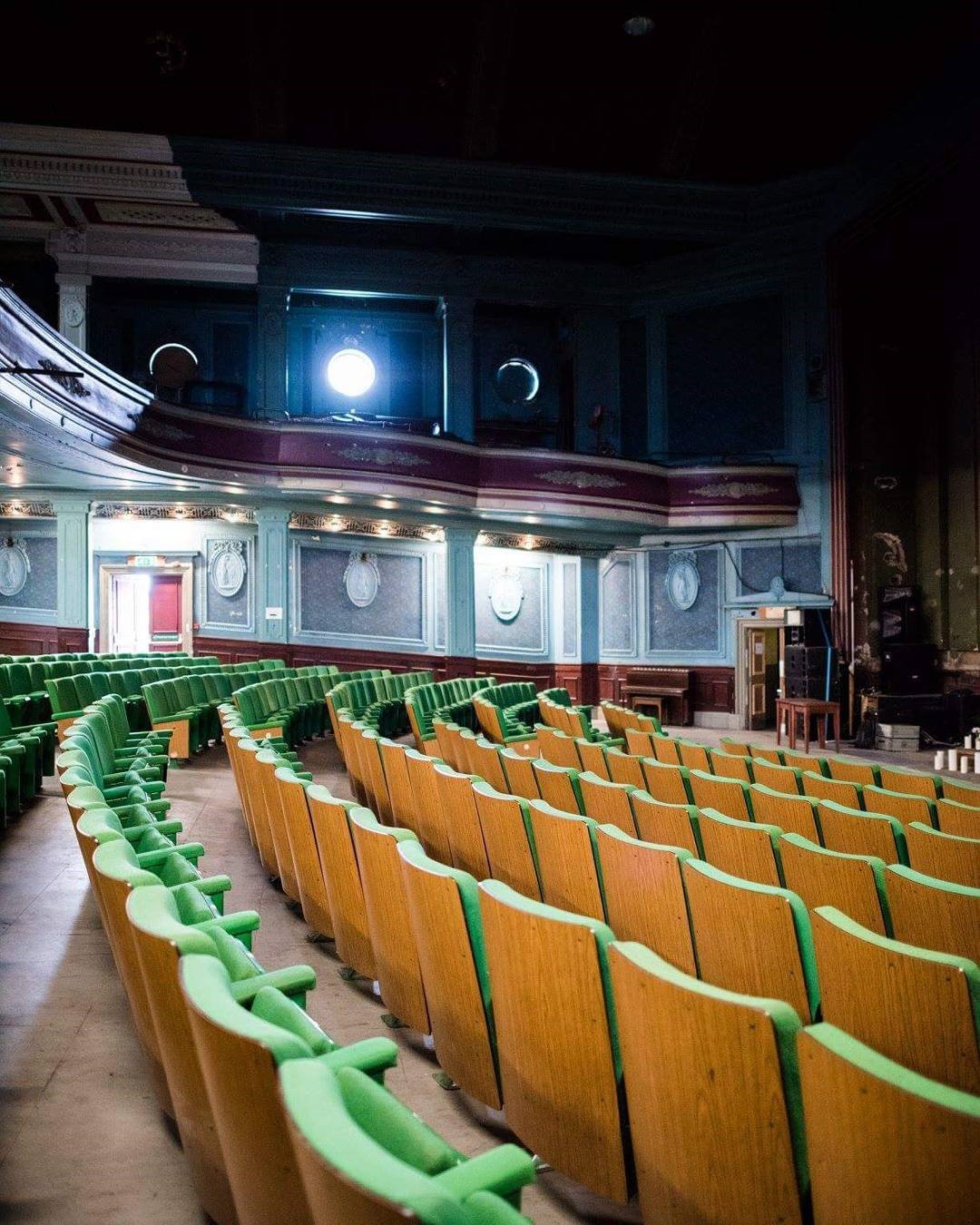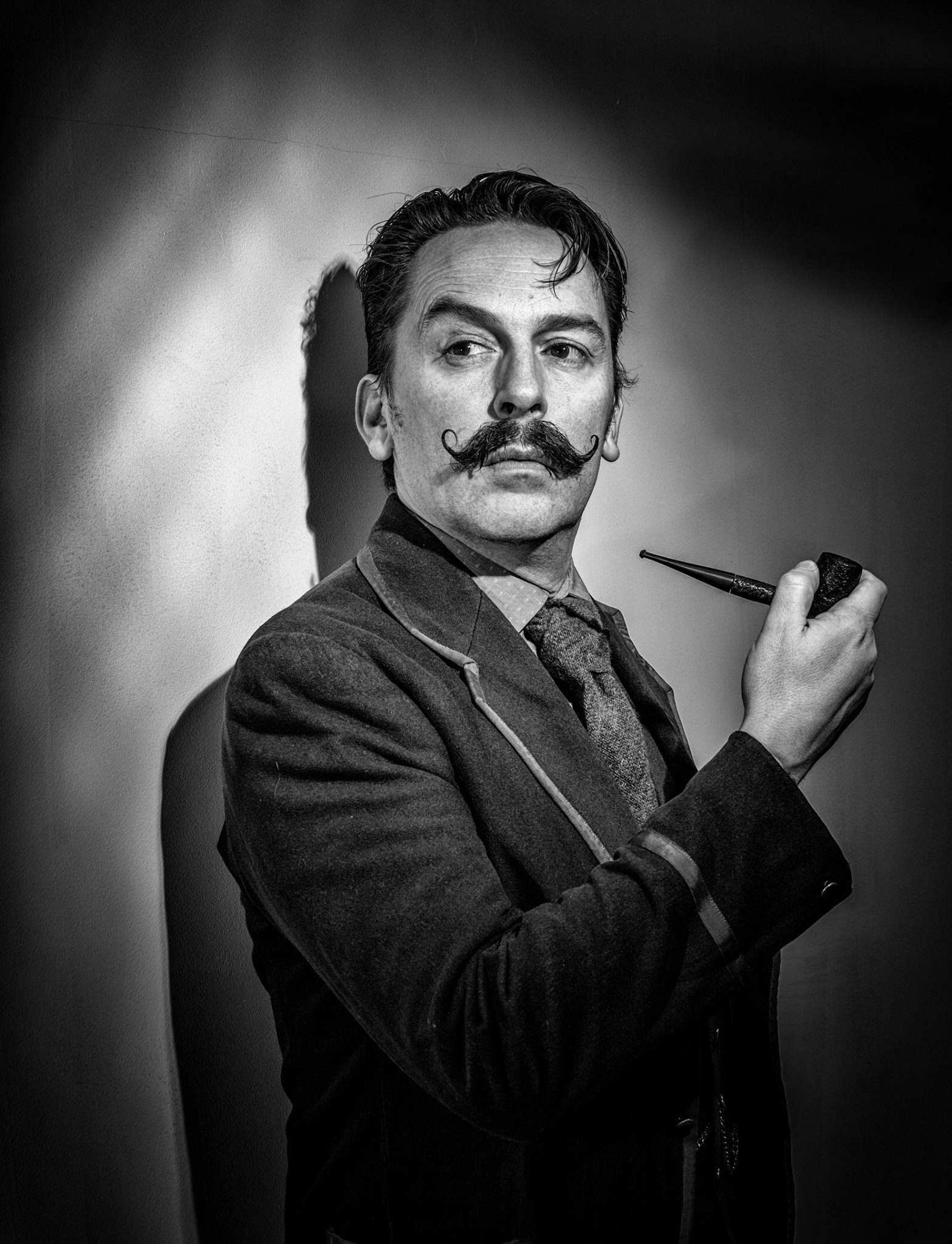 Vintage Dapper Chap
Dean is familiar to many of our Session Days regulars, having performed at several events in the past. A lover of vintage, and a snappy, dapper dresser, Dean has style and poise.
Dean has appeared in TV period dramas and is a working male model. He is also in the running to become Mr Vintage at this year's Twinwood Festival of Vintage.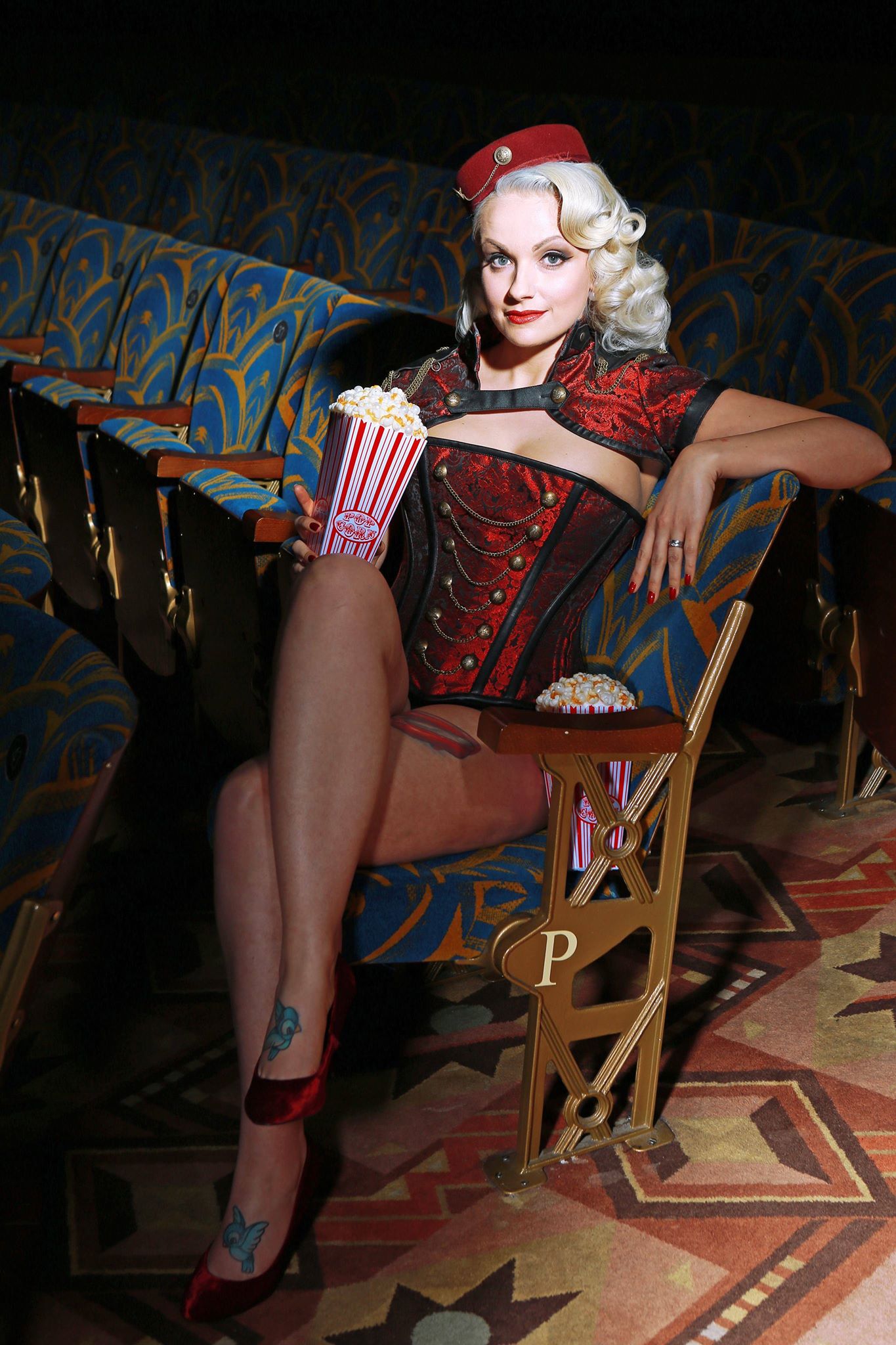 Starla Bright
Dancer, choreographer, singer, burlesque performer and occasional alternative model, Starla Bright has a varied appearance history, with a back catalogue of appearances on the catwalk, on the screen, on stage, and in a cage.
Starla is an accomplished burlesque artist who performs solo and as part of an unusual burlesque double-act called The Star Bazaar.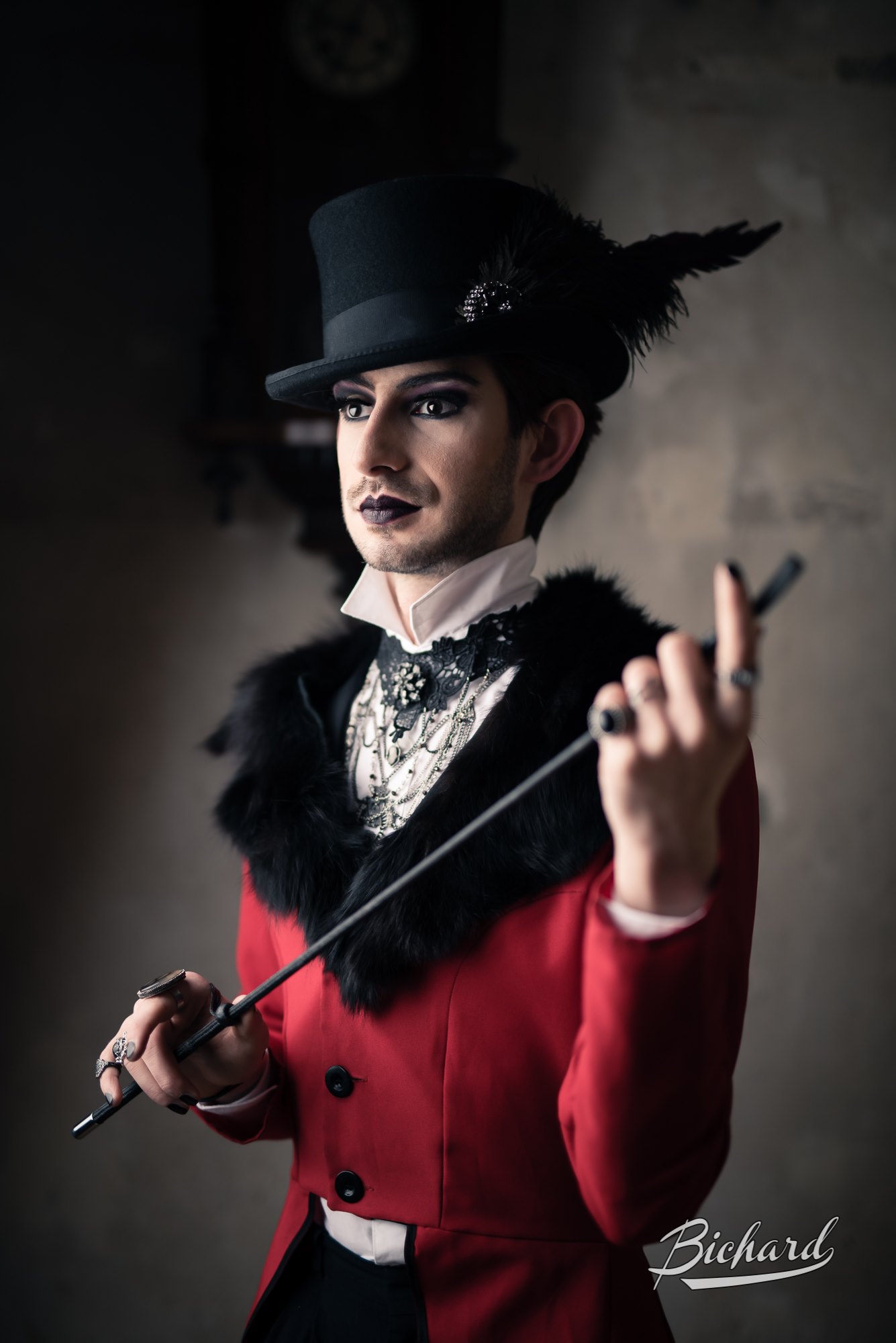 John Celestus
John is a burlesque, dance and circus performer based in Manchester and originally from Athens in Greece.
With an elegance and style that are unique to him, John has performed all over the UK and Europe to rave reviews.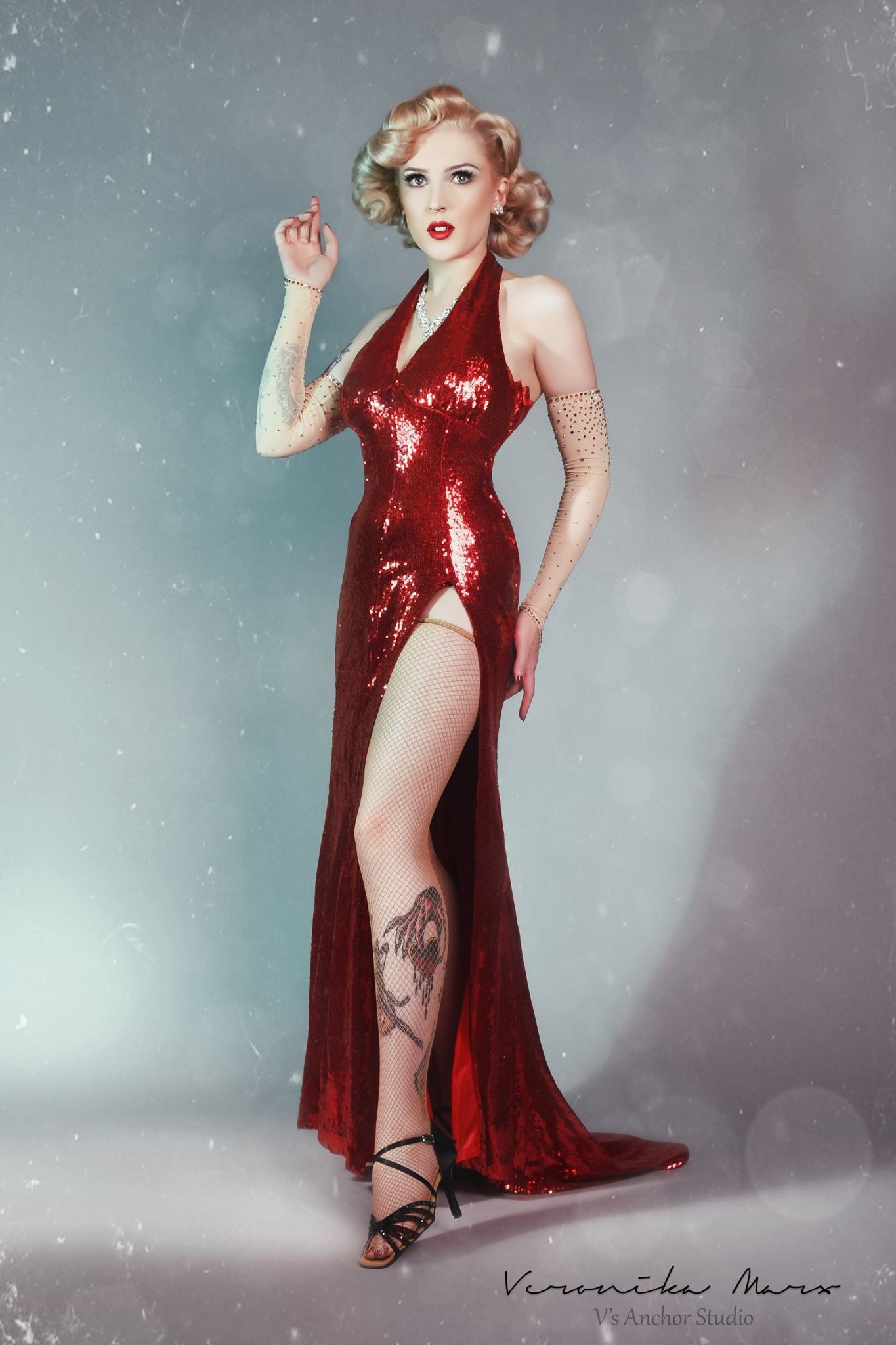 Penny Lick
Penny Lick is from Leeds and is a burlesque dancer by night, and a pinup by day!
Serving glitz, glamour, and vintage sex appeal, Penny will be serving up some true Hollywood glamour for this event.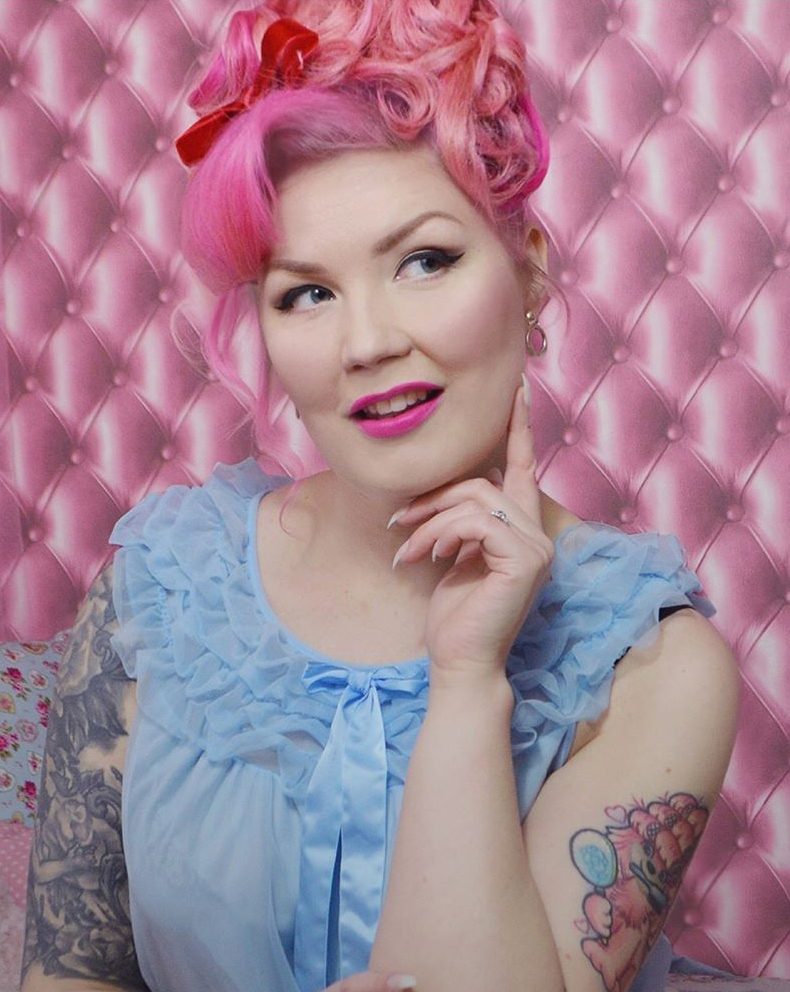 Diablo Rose
Diablo Rose is a pink haired cutie with a love of pin up, cutesy kitsch, Vegas, cats and dresses with pockets. An experienced and internationally published pin up model, with pink hair and tattoos, Diablo Rose has a real love of the modern pin up style, combining classic inspiration with cute, kitsch and colourful style.
We want to keep you up to date with what we are planning and also to get your feedback and comments. Take a look at our blog posts.
Our Wigan Weekender was held at Leigh Spinners on 19th/20th October. We hosted 84 Photographers and 8 Models over the course of 4 sessions. We couldn't be prouder of everyone involved. Read all about it here.
Newsletters
We use a mailing service to broadcast news and to keep you informed of our plans. You can subscribe by entering your email address in the form on this page. Our service also allows you to unsubscribe at any point should you no longer wish to receive our eshots..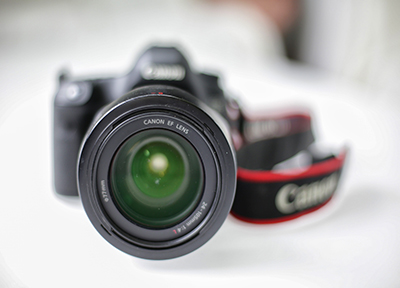 Privacy Policy
Your privacy is important to you and also to us. We do not share your email address with any third parties and we will only broadcast to opt-in subscribers. We do not store or retain any information about any of our customers.