Session Days Extravaganza
SATURDAY 14th MAY 2022
Join us for the whole day on our Session Days Extravaganza as we give you the opportunity to shoot seven first class models and attend a FREE roadshow with special guests including SONY, EPSON, Glyn Dewis and Carla Monaco. 
WHEN IS IT?
This event is being held on Saturday 14th May 2022 and is an all day affair. You can choose to shoot our model lineup in a morning slot starting at 9:15 AM and finishing at 12:41 and then attend the roadshow in the afternoon or alternatively attend the roadshow in the morning and shoot the models in the afternoon starting at 14:00 PM and finishing at 17:26 PM .
WHERE IS IT?
Atlas Studios are based on the second floor of a Victorian mill in Bolton, Lancashire. The unique appeal of the studio setting is the organic industrial backdrops of peeling paint, rusty colourful doors and poles throughout, textured wooden floors, and wide stone staircases.
ACCESS?
There is wheelchair access via a lift to the second floor. The event will all be held on the one floor of the mill space.
WHAT IS IT?
The event features seven models who will be available to shoot on a morning or afternoon slot. There will also be a roadshow taking place during the morning and afternoon slot times which is FREE to attend and includes some special guests.
HOW MUCH?
The price to attend this event per photographer is :
£125
The roadshow is FREE
Light lunch provided.
HOW DOES IT WORK?
This is an all day event, split into two distinct halves for everyone attending. There will be a FREE roadshow taking place in the morning and afternoon so that you can choose to shoot your seven featured models in a morning or afternoon slot. For your model shoot, we will be providing everyone who attends with an equal opportunity to shoot each of the models. We arrange attendees into groups of three and then rotate each group around the sets in turn approximately every 26 minutes or so. Our events are run with precise timings so that it works for everyone involved with a short break between each set.
The roadshow features some special guests including SONY, EPSON, Glyn Dewis and Carla Monaco. It will be hosted by our partners, SONY, who will be introducing their range of cameras and lenses with on-hand expertise should you wish to try out some items of kit. Espon will also be in attendance with a range of A2/A3 printers. As an extra bonus there will be a talk by photographer and best selling author, Glyn Dewis and we have the internationally renowned, Carla Monaco as our headline model, available for you to shoot. We will be announcing further additions to the lineup as we move closer to the event date. The roadshow agenda will be running in the morning and repeated in the afternoon to dovetail in with your session day slot times for the seven featured models.
For all attendees, a light lunch and snacks will be provided and there will be hot/cold drinks available all day.
LIGHTS/ACTION?
We will be providing lights, modifiers and triggers on all sets for your usage and we will be on hand to assist if so required. You are also welcome to bring along your own lighting rigs if you are more comfortable using them but you must keep them with you at all times and observe COVID compliant usage restrictions.
COVID-19?
We are a COVID-19 responsible organisation and will be taking and making all necessary arrangements to observe guidelines and to ensure safety wherever possible. Attendees may wear their own masks if they prefer.
Hand sanitisers will be available for use for your usage and anti-bacterial wipes will be on hand when handing over triggers for lights. You will be required to observe the prevailing social distancing guidelines.
Tea/coffee will be provided on this event.
Register for a Place on the Session Days Extravaganza
Steve Ironside as BATMAN
As an accomplished and professional cosplayer, Steve is familair with playing his characters to the max. His Batman from Arkham Knight is truly spectacular and he will be making his long-awaited Session Days debut.
Rachel Gittins
Rachel is making her first appearance for Session Days. She has been modelling for over ten years and has worked all over the country and extensively published. She is a freelance dance artist covering many genres and will be appearing for us as a ballet dancer.
Stan and Ollie
Graham and Stuart Green from Hyde are a professional Stan and Ollie tribute act. They love to share the joy of one of the world's greatest and best loved comedy duos in history. They incorporate song, dance and magic into ther slapstick comedy routines and will be recreating some of the classic sketch poses for you to photograph.
Aurora Nova
Aurora is from Australia and is a professional dancer, burlesque performer and dance teacher/choreographer. She was in the top 30 list of best burlesque performers in Europe and performs all over the world. Aurora is making her second Session Days appearance, having been very popular forst time around at the same location on our Strictly Dance Session Day
Pip the Gentleman
A Session Days favourite and always a barrel of fun, Pip the Gentleman is joining us again at Atlas Studios.
Bonni Gee
Making her debut appearance, Bonni Gee is our pinup model for the day. She is from Lincolnshire and is an experienced pinup model.
Tori Davies
Tori was one half of our Tango couple when we held the Strictly Dance Session Day at Atlas Studios last year. She is a versatile dancer and performer and this time will be appearing as our showgirl with headress and lots of feathers.
SONY will be hosting a roadshow for us on this Extravaganza event, showcasing their range of cameras, lenses and accessories that have become so popular amongst photographers. You will get an opportunity to talk to experts about the technology and features that make their products so versatile and you can also try out some of their products for shooting.
There are also some special guests in attendance. Glyn Dewis will be presenting a talk and Carla Monaco will be our headline model, available for you to shoot during the roadshow. As an added bonus, Epson will be joining us and will have ther A2/A3 printers on display.
Atlas Mill Studios is situated on Mornington Road, Bolton, BL1 4EZ and has over 3000m2 of organic, industrial backdrops with beautiful natural light cascading in through over 40 two and a half metre high windows throughout the studio space.
There are two main rooms in the studio space. The Main room has its original wooden floor and large windows throughout the room allowing natural light to be plentiful. If the conditions allow it the evening light falls on the west facing windows and the setting sun cascades across the main room along its full length. Colourful poles are positioned every 10 metres throughout the main room.
There is a Slate Room with original slate flooring throughout which features from it's time as a cotton mill. Smaller rooms are located within this room, as is a metal staircase which is very stable and safe to use. The colours within the room are all muted greens, creams and greys, meaning any film or photographic work using bright colours will be visually stunning.
We want to keep you up to date with what we are planning and also to get your feedback and comments. Take a look at our blog posts.
Our Wigan Weekender was held at Leigh Spinners on 19th/20th October. We hosted 84 Photographers and 8 Models over the course of 4 sessions. We couldn't be prouder of everyone involved. Read all about it here.
Newsletters
We use a mailing service to broadcast news and to keep you informed of our plans. You can subscribe by entering your email address in the form on this page. Our service also allows you to unsubscribe at any point should you no longer wish to receive our eshots..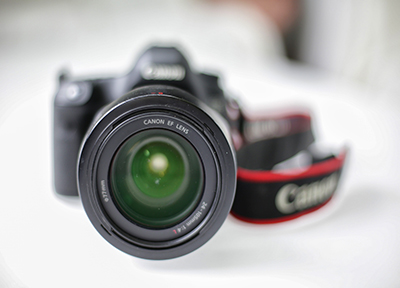 Privacy Policy
Your privacy is important to you and also to us. We do not share your email address with any third parties and we will only broadcast to opt-in subscribers. We do not store or retain any information about any of our customers.