SATURDAY 23rd NOVEMBER 2019
Urbex location and dark fantasy come together in this post halloween event. Set in a former Belgian Ambassador's residence just off the curry mile in Manchester, and beset with graffiti walls, grand staircase, large rooms and visible signs of decay, we have chosen six models to give the place a dark and spooky edge.
Our lineup includes the fabulous Talli Lyndsay making a second appearance for us, Jack Cutler returning as the kilted Mad Hatter, Warhammer, Maureen Davenport, the fabulous Annabelle Stanyer, and a Skeleton Prince appearing for the very first time.
WHEN
This event is being held on Saturday 23rd November 2019. Morning slots start at 9:25 AM and finish at 12:45 PM and afternoon slots start at 14:00 PM and finish at 17:20 PM .
WHERE
Antwerp Mansion is just off the curry mile in Manchester. It has an urbex appeal with visible signs of decay and dilapidation in a former grand setting. In a nutshell, it is a perfect backdrop for portrait photography.
WHAT
The event features six models split across the site and there are eighteen places for photographers in the morning and another eighteen places for photographers in the afternoon .
HOW MUCH
The price to attend this event per photographer is :
£85
THIS EVENT IS SOLD OUT
Register for a Place on Dark Fantasy Session Day at Antwerp Mansion
Antwerp Mansion is a sprawling Victorian gothic house on the outskirts of Manchester. Having spent almost 10 years as one of Manchester's most popular nightclubs, it was time to move with the times and switch things up a bit. It now provides an inspiring and flexible location for photography or filming, for paranormal investigations, and for theatrical productions or art exhibitions.
Session Days has exclusive use of the mansion for this dark fantasy inspired event. There is parking on site for a limited number of vehicles and the interior of the mansion is heated for some comfort in the winter chill of November.
We have a first class lineup to suit our theme.
.
Jack Cutler
As one of the most versatile models around, Jack is adept at Johnny Depp characterisation and his portayal of the Mad Hatter is one of his most sought after roles.
We are delighted to have him back to appear for us on this dark fantasy event replete in kilt.
G Brodie
Our very own Graham Currey is launching a new character for us at Antwerp Mansion. The Skeleton Prince is dark and menacing and suits the venue perfectly with its graffiti walls and outside areas which are both colourful and varied.
Grum Foss
Grum is a supreme cosplayer and makes his own costumes. Inspired by the Warhammer character, he will be providing us with a military style alt look which once again fits the venue. In the outside space there is a tank which will also enhance the characteisation.
Talli Lindsey
With over 8 years of experience this unique & unconventional model provides an artistic approach to modelling work. Talli exudes body confidence and requires very little direction, possessing a strong posing skill set. With a history in performing for music, fashion and artistic video projects as well as taking part in live shows, she brings character and expression into any project and is appearing for us for the second time this year.
Maureen Davenport
Maureen is a professional model and has appeared for us before on our Portrait Masterclasses. She has a striking look and unique style and will be sporting eye makeup to suit the location.
Annabelle Stanyer
Annabelle is an experienced cosplayer with a unique look. Able to do her own makeup in a variety of styles she is a great addition to our lineup. Annabelle is a member of Monster Cirque and a unique performer.
We want to keep you up to date with what we are planning and also to get your feedback and comments. Take a look at our blog posts.
Our Wigan Weekender was held at Leigh Spinners on 19th/20th October. We hosted 84 Photographers and 8 Models over the course of 4 sessions. We couldn't be prouder of everyone involved. Read all about it here.
Newsletters
We use a mailing service to broadcast news and to keep you informed of our plans. You can subscribe by entering your email address in the form on this page. Our service also allows you to unsubscribe at any point should you no longer wish to receive our eshots..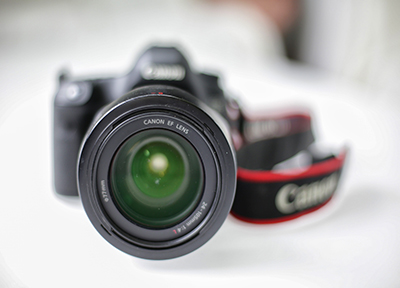 Privacy Policy
Your privacy is important to you and also to us. We do not share your email address with any third parties and we will only broadcast to opt-in subscribers. We do not store or retain any information about any of our customers.