SATURDAY 9th OCTOBER 2021
The Circus of Horrors comes to Manchester next January, and combines an Urbex location with six spooky characters of evil in this post halloween event. Set in a former Belgian Ambassador's residence just off the curry mile in Manchester, you will find graffiti walls, a grand staircase, large rooms and visible signs of decay.
Our lineup includes Jack Cutler as the Sad Hatter, Lauren Olivia Fire Performing, Ghost Rider UK, Humbug the Clown, Princess Ahmanet, and Lucius Malfoy.
WHEN IS IT?
This event is being held on Saturday 9th October 2021. Morning slots start at 9:15 AM and finish at 12:38 PM and afternoon slots start at 14:00 PM and finish at 17:23 PM .
WHERE IS IT?
Antwerp Mansion is just off the curry mile in Manchester. It has an urbex appeal with visible signs of decay and dilapidation in a former grand setting. In a nutshell, it is a perfect backdrop for portrait photography.
ACCESS?
The venue does not have a lift and is not wheelchair friendly. The sets in use for the day span three floors accessible via staircases.
WHAT IS IT?
The event features six models split across the site and there are eighteen places for photographers in the morning and another eighteen places for photographers in the afternoon .
HOW MUCH?
The price to attend this event per photographer is :
£85
HOW DOES IT WORK?
We believe firmly that group events should allow everyone attending to get an equal opportunity to shoot with each of the models. We arrange attendees into groups of three and then rotate each group around the sets in turn approximately every 25 minutes or so. Our events are run with precise timings so that it works for everyone involved with a short break between each set. On this event each attendee will get to work with each of the six models in turn
LIGHTS/ACTION?
Lighting equipment will be provided on each set for use during both sessions. The use of equipment is included within your admission price. On each set we will be designing a lighting setup to suit the theme. Lights will either be continuous lights or studio/strobe lighting with triggers and modifiers for your use. If you require assistance using the lights provided then we will be on hand to provide expertise.
You are also welcome to bring along your own lighting rigs if you are more comfortable using them but you must keep them with you at all times and observe COVID compliant usage restrictions.
COVID-19?
We are a COVID-19 responsible organisation and will be taking and making all necessary arrangements to observe guidelines and to ensure safety wherever possible. All attendees will be required to bring their own masks and to wear them at all times. The only people not wearing masks will be the models.
There will be hand sanitisers on each set for your usage and anti-bacterial wipes will be required when handing over triggers for lights. You will be required to maintain safe distancing guidelines at all times and you will not be able to handle props on any set.
There will be no refreshment facilities for tea/coffee provided on the event, you must bring your own for safety reasons.
Register for a Place on the Circus of Horrors Session Day at Antwerp Mansion
Antwerp Mansion is a sprawling Victorian gothic house on the outskirts of Manchester. Having spent almost 10 years as one of Manchester's most popular nightclubs, it was time to move with the times and switch things up a bit.
It now provides an inspiring and flexible location for photography or filming, for paranormal investigations, and for theatrical productions or art exhibitions.
Having run a hugely successful Dark Fantasy Session Days event on site last November 2019, we felt a return visit pre-Halloween would be most appropriate.
Session Days has exclusive use of the mansion for this Circus of Horrors inspired event. We will be utilising three floors of the Mansion, including the basement, as our set areas for each model performer.
There is parking on site for a limited number of vehicles and the interior of the mansion is heated for some comfort in the autumn chill of October.
We have a first class lineup to suit our theme.
JACK CUTLER as THE SAD HATTER
For the first time ever, Jack is giving us a 'World-Exclusive' new character depiction of The Sad Hatter. Adding a touch of malice, the odd snarl, and a cupful of evil takes the Hatter one step further into fantasy land.
BEN GOODWIN as GHOST RIDER UK
Think Marvel Comics and you will know the true antihero, Ghost Rider. With a depiction that is truly breathtaking, the king of cosplay, Ben Goodwin, is making his debut appearance for Session Days.
GEOFF AMOS as HUMBUG THE CLOWN
Making his second appearance for us and a master of disguise is Geoff Amos. This time, Geoff brings us Humbug the Clown – a character that is not simply designed for inducing laughter and mirth, in fact far from it.
LAUREN HOWELL as PRINCESS AHMANET
Joining us for her second appearance on a Session Days event is Lauren Howell, on this occasion as a Princess Ahmanet from The Mummy. With a touch of beauty and a splash of history, the Circus of Horrors takes on a ghoulish twist.
LAUREN OLIVIA/FIRE PERFORMER
No circus is complete without a fire performer and Lauren is one of the very best. A professional fire performance artist, Lauren will be turning the heat up on stage at Antwerp Mansion in the Circus of Horrors.
EM JAY CUTLER as LUCIUS MALFOY
Making her debut appearance for us is Em Jay Cutler as Lucius Malfoy from Harry Potter and the Prisoner of Azkaban. Expect our prisoner to be looking to make an escape now that people are visiting.
We want to keep you up to date with what we are planning and also to get your feedback and comments. Take a look at our blog posts.
Our Wigan Weekender was held at Leigh Spinners on 19th/20th October. We hosted 84 Photographers and 8 Models over the course of 4 sessions. We couldn't be prouder of everyone involved. Read all about it here.
Newsletters
We use a mailing service to broadcast news and to keep you informed of our plans. You can subscribe by entering your email address in the form on this page. Our service also allows you to unsubscribe at any point should you no longer wish to receive our eshots..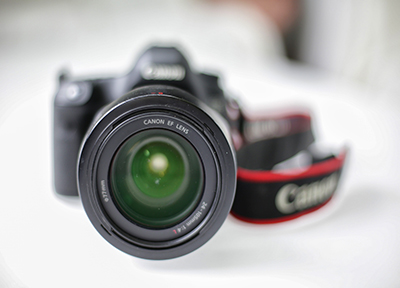 Privacy Policy
Your privacy is important to you and also to us. We do not share your email address with any third parties and we will only broadcast to opt-in subscribers. We do not store or retain any information about any of our customers.