SUNDAY 26th MARCH 2023
Carla Monaco, Artemis Fauna and Ivory Flame will be joining us in studio for the day, giving you the opportunity to take and make great portraits of each model. 
You will be working with each of our featured models for an hour in small focus groups of three photographers. We will be working in three studio spaces in the same mill space in Manchester City centre.
WHEN?
This event is being held on Sunday 26th March 2023. Morning slots start at 9:15 AM and finish at 12:45 PM and afternoon slots start at 14:00 PM and finish at 17:30 PM .
WHERE?
This event will take place at AWOL Studios in Manchester where we will be using three separate studios. Free Parking on site.
WHAT?
The event features three of the very best female models in the UK. There are nine places for photographers in the morning and another nine places for photographers in the afternoon. Attendees will work in groups of three with each model for approximately one hour in rotation. There are AM or PM places available.
HOW MUCH?
The price to attend this event per photographer is :
£149
Register for a Place on the Sirens in the Studio Session Day
CARLA MONACO
Carla is one of the finest professional models in the UK. Her natural beauty, elegant posing and charismatic personality make her an ever popular choice amongst photographers around the world.
Image by David Brown
ARTEMIS FAUNA
Artemis is a full time professional model with a wealth of modelling experience. Her edgy good looks and posing style make her the perfect choice for such an amazing line up.
IVORY FLAME
Ivory Flame is one of the most popular female models around. Her feminine grace and elegance and her exemplary posing style make her a must for any photographer.
Image by Rob Ellis
 HOW DOES IT WORK?
This event is an opportunity for you as photographer to work closely with each model. You will be working with each model in a group of three photographers for an hour in a studio and then swapping over to work with the next featured model in a different studio. We will be using three studio spaces in the mill for portraiture and you will be working in each of them.
LIGHTS/ACTION?
Lighting equipment will be provided in each studio for use during each set. The use of equipment is included within your admission price. On each set we will be designing a lighting setup to suit the models. Lights will either be continuous lights or studio/strobe lighting with triggers and modifiers for your use. We will be on hand to provide assistance and expertise when using the lights.
COVID-19?
We are a COVID-19 responsible organisation and will be taking and making all necessary arrangements to observe guidelines and to ensure safety wherever possible. All attendees will be required to bring their own masks to wear if wishing to wear one.
There will be hand sanitisers in each studio for your usage and anti-bacterial wipes will be required when handing over triggers for lights. 
There will be refreshment facilities (tea/coffee/water) provided on the event.
We want to keep you up to date with what we are planning and also to get your feedback and comments. Take a look at our blog posts.
Our Wigan Weekender was held at Leigh Spinners on 19th/20th October. We hosted 84 Photographers and 8 Models over the course of 4 sessions. We couldn't be prouder of everyone involved. Read all about it here.
Newsletters
We use a mailing service to broadcast news and to keep you informed of our plans. You can subscribe by entering your email address in the form on this page. Our service also allows you to unsubscribe at any point should you no longer wish to receive our eshots..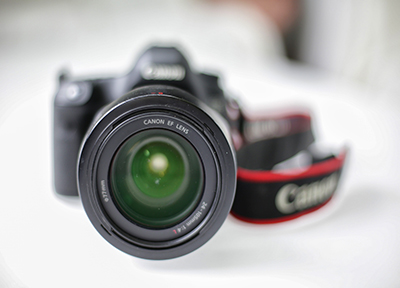 Privacy Policy
Your privacy is important to you and also to us. We do not share your email address with any third parties and we will only broadcast to opt-in subscribers. We do not store or retain any information about any of our customers.