MAD HATTER v CHILDCATCHER
SATURDAY 11th MARCH 2023 & SATURDAY 29th APRIL 2023
Session Days launches it's first event of 2023 with an exclusive opportunity to be the first to photograph two brand new depictions of iconic characters from the movies. Featuring Jack Cutler as the Mad Hatter and G Brodie as Childcatcher from Chitty Chitty Bang Bang, you will be given an opportunity to take and make some great portraiture images of these amazing characters for your portfolio.
WHEN?
This event is being held on Saturday 11th March 2023 and Saturday 29th April 2023. Morning slots start at 9:15 AM and finish at 13:00 PM and afternoon slots start at 14:00 PM and finish at 17:45 PM .
WHERE?
This event will take place at AWOL Studios in Manchester where we will be using two separate studios for a combination of portraiture and characters in action sequences.
WHAT?
The event features two professional character/cosplay models and there are ten places for photographers in the morning and another ten places for photographers in the afternoon. Attendees will work in groups of five with each model in turn for approximately one and half hours.
HOW MUCH?
The price to attend this event per photographer is :
£99
Register for a Place on the Mad Hatter v Childcatcher Session Day
JACK CUTLER as MAD HATTER
Jack will be portraying a new and exclusive version of the Mad Hatter from the movie 'Alice through the Looking Glass' (2016). This character and outfit follows on from the previously shot "Sad Hatter" from the same film and completes the overall timeline of Jack's Mad Hatter depictions. It is Jack's most ambitious costume to date with high details, more complex make up and the character is at this point the most varied in moods.
Top Image courtesy of David Hughes
G BRODIE as CHILDCATCHER
G Brodie launches his version of the Childcatcher from Chitty Chitty Bang Bang for the first time for this event. Played by Robert Helpmann in the 1968 movie, this character is perhaps one of the most memorable from the film and Brodie's depiction is equally as chilling. There will be an opportunity to photograph the character in a variety of poses and costume adjustments.
Image courtesy of Emma Finch
HOW DOES IT WORK?
This event is an opportunity for you as photographer to work closely with each model. You will be working with the Childcatcher in a group of five photographers for an hour and a half in studio before then swapping over to work with the Mad Hatter under similar circumstances. We will be using two studio spaces in the mill for classic portraiture.
LIGHTS/ACTION?
Lighting equipment will be provided in each studio for use during both sets. The use of equipment is included within your admission price. On each set we will be designing a lighting setup to suit the character. Lights will either be continuous lights or studio/strobe lighting with triggers and modifiers for your use. If you require assistance using the lights provided then we will be on hand to provide expertise.
COVID-19?
We will be making all necessary arrangements to observe COVID-19 guidelines and to ensure safety wherever possible. You may wear a mask if you want to but it is not a requirement for attending this event.
There will be hand sanitisers on each set for your usage and everyone will be using triggers for operating lights which will stay on your camera for the duration of each set.
Refreshment facilities for tea/coffee are provided on the event.
We want to keep you up to date with what we are planning and also to get your feedback and comments. Take a look at our blog posts.
Our Wigan Weekender was held at Leigh Spinners on 19th/20th October. We hosted 84 Photographers and 8 Models over the course of 4 sessions. We couldn't be prouder of everyone involved. Read all about it here.
Newsletters
We use a mailing service to broadcast news and to keep you informed of our plans. You can subscribe by entering your email address in the form on this page. Our service also allows you to unsubscribe at any point should you no longer wish to receive our eshots..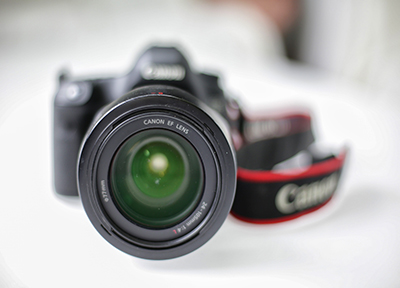 Privacy Policy
Your privacy is important to you and also to us. We do not share your email address with any third parties and we will only broadcast to opt-in subscribers. We do not store or retain any information about any of our customers.