SATURDAY 4th September 2021
Our showcase event for 2021 is at the opulent and decadent Lytham Hall, on the outskirts of Lytham St Annes.
Session Days has exclusive access to all areas inside the Hall to host this event in style.
We have seven models for you to photograph on the day, five of whom are making their Session Days debut.
WHEN?
This event is being held on Saturday 4th September 2021. Morning slots start at 9:20 AM and finish at 12:50 PM and afternoon slots start at 14:00 PM and finish at 17:30 PM .
WHERE?
Lytham Hall is in Lytham St Annes and is accessed by the main gate on Ballam Road. It is a very fine Georgian House with a sumptuous interior which is for our exclusive use during both sessions.
WHAT?
The event features seven models and there are twenty-one places for photographers in the morning and another twenty-one places for photographers in the afternoon.
Scroll to see our full model line up.
HOW MUCH?
The price to attend this event per photographer is :
£125
Register for a Place on the Lytham Hall Session Day
NATASHA BELLA
Natasha is one of the best known models on the circuit and she is making her second appearance for us on a Session Days Event. She is very stylish and professional with exceptional pose flow in front of the camera.
STEWART MATHERS
Stewart is a commercial model and actor and has worked for leading brands such as Mercedes-Benz, Lexus, Subaru, Stratstone, Mappin & Web, Hotel Gotham, Heineken, and American Golf. He has also featured in a number of TV Commercials and Films.
JESSICA SAFFRON
Jessica is an internationally published model from Manchester with a distinctive look and style and is making her Session Days debut at Lytham.
LEON RICHARDSON
From Sheffield and ex-army, Leon has been modelling for a couple of years now and is a signed model, working predominantly in commercial fashion and wedding workshops. He will be making his debut appearance for Session Days at Lytham Hall and will be sporting a tuxedo as pictured above.

EMMI SOFIA
Emmi is from London with Scandinavian descent. She is a vintage lover and a pinup model making her first appearance on a Session Days Event as well.

JACK CUTLER as HERCULE POIROT
A master of character depiction and a Session Days stalwart, Jack will be appearing in the opulent surroundings of Lytham Hall as Hercule Poirot, the enigmatic and erudite fictional detective.
DENISE OHNONA
Denise is a Kate Moss lookalike and model. She works internationally on corporate events, photoshoots and promotional tours. She bears an uncanny resemblance to Kate Moss and will be looking fabulous at Lytham Hall in the trademark dress.

Lytham Hall is the finest Georgian house in Lancashire. It was once the ancestral home of the colourful Clifton Family, spanning over four centuries.
It is a Grade I listed building, and is of significant local and national interest. The site and its 80 acres of parkland are of great archaeological interest dating back to the 12th century when it was home to a priory of Benedictine monks. Sir Cuthbert Clifton built a Jacobean Manor House on this site in 1606. Much of the Jacobean building still exists. In 1752 Thomas Clifton commissioned John Carr of York to build the fine palladian house which we will be using for this Session Days Event.
We have exclusive access to all areas inside the Hall and we will be placing models on sets that best suit their style and dress on the day. Our primary locations for sets will include.
HOW DOES IT WORK?
We believe firmly that Session Days Events should allow everyone attending to get an equal opportunity to shoot with each of the models. We will be arranging attendees into groups of three and then rotate each group around the sets in turn every 27 minutes with a short five minute break between each set. On this event each attendee will get to work with each of the seven models in turn.
LIGHTS/ACTION?
Lighting equipment will be provided on each set for use during both sessions. The use of equipment is included within your admission price. On each set we will be designing a lighting setup to suit the theme. Lights will either be continuous lights or studio/strobe lighting with triggers and modifiers for your use. If you require assistance using the lights provided then we will be on hand to provide expertise.
You are also welcome to bring along your own lighting rigs if you are more comfortable using them but you must keep them with you at all times and observe COVID compliant usage restrictions.
COVID-19?
We are a COVID-19 responsible organisation and will be taking and making all necessary arrangements to observe guidelines and to ensure safety wherever possible. All attendees will be required to bring their own masks and to wear them at all times. The only people not wearing masks will be the models.
There will be hand sanitisers on each set for your usage and anti-bacterial wipes will be required when handing over triggers for lights. You will be required to maintain safe distancing guidelines at all times and you will not be able to handle props on any set.
There will be no refreshment facilities for tea/coffee provided on the event, you must bring your own for safety reasons.
We want to keep you up to date with what we are planning and also to get your feedback and comments. Take a look at our blog posts.
Our Wigan Weekender was held at Leigh Spinners on 19th/20th October. We hosted 84 Photographers and 8 Models over the course of 4 sessions. We couldn't be prouder of everyone involved. Read all about it here.
Newsletters
We use a mailing service to broadcast news and to keep you informed of our plans. You can subscribe by entering your email address in the form on this page. Our service also allows you to unsubscribe at any point should you no longer wish to receive our eshots..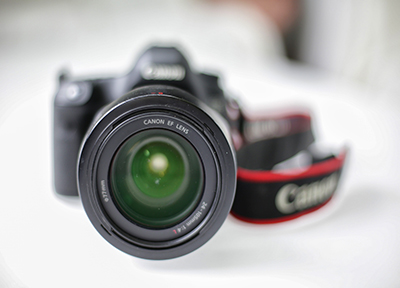 Privacy Policy
Your privacy is important to you and also to us. We do not share your email address with any third parties and we will only broadcast to opt-in subscribers. We do not store or retain any information about any of our customers.