SATURDAY 12th JUNE 2021
Next June 2021 we venture a little south to a late Jacobean Farm House in Smallthorne called Ford Green Hall.
 The Hall was built in 1624 and Session Days has exclusive access to the interior and grounds of the venue for our first major event of 2021.
We have an historical theme to the event and you will get a chance to photograph Henry VIII at his dining table, a musician, a Jacobean Foot Soldier, Cook and Tudor Maiden.
WHEN
This event is being held on Saturday 12th June 2021. Morning slots start at 9:00 AM and finish at 12:50 PM and afternoon slots start at 13:30 PM and finish at 17:20 PM .
WHERE
Ford Green Hall is in Smallthorne , Staffordshire, which is just South East of Congleton. The house has a distinct Tudor Styling.
WHAT
The event features five models and there are fifteen places for photographers in the morning and another fifteen places for photographers in the afternoon .
HOW MUCH
The price to attend this event per photographer is :
£79
HOW DOES IT WORK?
We believe firmly that group events should allow everyone attending to get an equal opportunity to shoot with each of the models. We arrange attendees into groups of three and then rotate each group around the sets in turn approximately every 25 minutes or so. Our events are run with precise timings so that it works for everyone involved with a short break between each set. On this event each attendee will get to work with each of the five models in turn
LIGHTS/ACTION?
Lighting equipment will be provided on each set for use during both sessions. The use of equipment is included within your admission price. On each set we will be designing a lighting setup to suit the theme. Lights will either be continuous lights or studio/strobe lighting with triggers and modifiers for your use. If you require assistance using the lights provided then we will be on hand to provide expertise.
You are also welcome to bring along your own lighting rigs if you are more comfortable using them but you must keep them with you at all times and observe COVID compliant usage restrictions.
COVID-19?
We are a COVID-19 responsible organisation and will be taking and making all necessary arrangements to observe guidelines and to ensure safety wherever possible. All attendees will be required to bring their own masks and to wear them at all times. The only people not wearing masks will be the models.
There will be hand sanitisers on each set for your usage and anti-bacterial wipes will be required when handing over triggers for lights. You will be required to maintain safe distancing guidelines at all times and you will not be able to handle props on any set.
There will be no refreshment facilities for tea/coffee provided on the event, you must bring your own for safety reasons.
Register Your Place on our Ford Green Hall Session Day
Ford Green Hall was built in 1624 for Hugh Ford and is a fine example of a timber-framed farm house. The Ford family lived at the Hall for nearly 200 years and it is now an award-winning museum, offering visitors a fascinating insight into life in the 17th century. The rooms are furnished with an outstanding collection of textiles, ceramics and furniture.
The whole of the museum's collection is "Designated Outstanding" by the Arts Council England, recognising it as of world-class importance.
Session Days has arranged for exclusive access to the interior of the museum and its many rooms which are the perfect setting for our models on the day. Each set has been carefully planned to give you the opportunity to take and make some great photographs.
.
Pip the Gentleman
Pip has been one of our featured models for some time now. With his distinctive beard, we immediately wanted him to feature for us as Henry VIII in the dining room at Ford Green Hall. Pip is an experienced and well-known working model with excellent pose style and character. We are delighted to be able to host him on the day.
Cat Mida Lee
Cat last appeared for us as our Anne Boleyn character at Gawsworth Hall in March 2019.
With superb costuming and capable of conveying deep emotion in her pose style, we just had to ask her to appear for us again at Ford Green Hall.
.
Gerard Lloyd
Gerard is from Liverpool and is an accomplished musician, adept at playing a number of instruments.
On the day, Gerard will be will be appearing as our wandering minstrel.
Rob Jones
Rob has been re-enacting for the past 25 years and covers many eras. For this event, Rob will be appearing as a Jacobean Foot Soldier as depicted above. Rob last appeared for us at Wortley Forge and is a first class model and re-enactor and makes a welcome return for us at Ford Green Hall.
Rachel Jones
Rachel is an experienced re-enactor and a member of the 'Ragged Vctorians'. She makes her Session Days debut at Ford Green Hall as a cook and will be on set in the 17th Century kitchen which has many features for good photographic opportunities .
We want to keep you up to date with what we are planning and also to get your feedback and comments. Take a look at our blog posts.
Our Wigan Weekender was held at Leigh Spinners on 19th/20th October. We hosted 84 Photographers and 8 Models over the course of 4 sessions. We couldn't be prouder of everyone involved. Read all about it here.
Newsletters
We use a mailing service to broadcast news and to keep you informed of our plans. You can subscribe by entering your email address in the form on this page. Our service also allows you to unsubscribe at any point should you no longer wish to receive our eshots..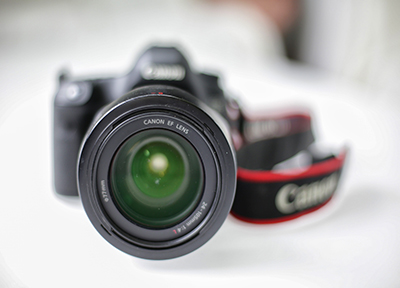 Privacy Policy
Your privacy is important to you and also to us. We do not share your email address with any third parties and we will only broadcast to opt-in subscribers. We do not store or retain any information about any of our customers.