SATURDAY 11th DEC and FRIDAY 17th DEC 2021
Join us for a Christmas Special Session Day as we welcome two of the very finest models around. Erica Mulkern as the Sugar Plum Fairy and Pip the Gentleman as Good and Bad Santa will be in our studios to celebrate the festive season and to provide you with an opportunity to take and make some classic portraiture. 
There will be a morning and afternoon session each with an opportunity to pend up to an hour and half with each model in small focus groups.
WHEN?
This event is being held on Saturday 11th December 2021 and Friday 17th December 2021. Morning slots start at 9:00 AM and finish at 12:35 PM and afternoon slots start at 14:00 PM and finish at 17:35 PM .
WHERE?
This event will take place at AWOL Studios in Manchester where we will be using two separate studios on the third and fifth floors of the Mill.
WHAT?
The event features two professional models and there are ten places for photographers in the morning and another ten places for photographers in the afternoon. Attendees will work in groups of five with each model in turn for approximately one and half hours.
HOW MUCH?
The price to attend this event per photographer is :
£75
Register for a Place on our Christmas Special Session Day
PIP the GENTLEMAN as GOOD/BAD SANTA
Who better to give us two character portrayals as Santa. Pip will be Good Santa and Bad Santa in equal measure as he revels in christmas cheer and over-indulgence.
ERICA MULKERN as SUGAR PLUM FAIRY
Erica is one of the most graceful dancers around and hugely popular with photographers. In the studio she will be creating some classic dance poses paying homage to the Sugar Plum Fairy by Tchaikovsky.
HOW DOES IT WORK?
This event is an opportunity for you as photographer to work closely with each model. You will be working with Santa in a group of five photographers for an hour and a half in the studio and then swapping over to work with Erica in a different studio under similar circumstances. We have two separate studio spaces in the mill for classic portraiture and more dynamic poses.
LIGHTS/ACTION?
Lighting equipment will be provided in each studio for use during both sets. The use of equipment is included within your admission price. On each set we will be designing a lighting setup to suit the character. Lights will either be continuous lights or studio/strobe lighting with triggers and modifiers for your use. If you require assistance using the lights provided then we will be on hand to provide expertise.
COVID-19?
We are a COVID-19 responsible organisation and will be taking and making all necessary arrangements to observe guidelines and to ensure safety wherever possible. The wearing of masks is optional and attendees are asked to bring their own masks to wear if wishing to wear one.
There will be hand sanitisers on each set for your usage and anti-bacterial wipes will be required when handing over triggers for lights. You will be required to maintain safe distancing guidelines at all times and you will not be able to handle props on any set.
We will be providing drinks and snacks commensurate with the festive season.
ACCESSIBILITY?
The studios in use for this event are on the third and fifth floors of the Mill. There is a lift between floors accessible from the main entance to the building. Both studios are on level flooring.
We want to keep you up to date with what we are planning and also to get your feedback and comments. Take a look at our blog posts.
Our Wigan Weekender was held at Leigh Spinners on 19th/20th October. We hosted 84 Photographers and 8 Models over the course of 4 sessions. We couldn't be prouder of everyone involved. Read all about it here.
Newsletters
We use a mailing service to broadcast news and to keep you informed of our plans. You can subscribe by entering your email address in the form on this page. Our service also allows you to unsubscribe at any point should you no longer wish to receive our eshots..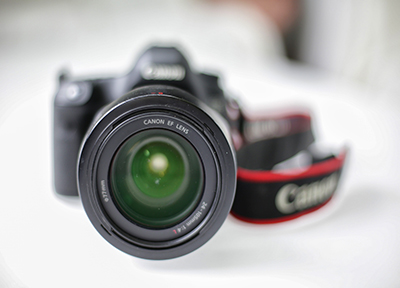 Privacy Policy
Your privacy is important to you and also to us. We do not share your email address with any third parties and we will only broadcast to opt-in subscribers. We do not store or retain any information about any of our customers.