Bygone Times at Holme Pierrepont Hall
SUNDAY 10th JULY 2022
Holme Pierrepont Hall in Nottingham is the venue for our next Session Days event. This medieval manor house is a grade I listed building and is privately owned.
We have exclusive use of the hall and grounds to host an event that celebrates the very best of Bygone Times. You will be able to photograph seven first class models in costumes ranging from regency to the gatsby era.
WHEN IS IT?
This event is being held on Sunday 10th JUly 2022. Morning slots start at 11:00 AM and finish at 14:20 PM and afternoon slots start at 15:30 PM and finish at 18:50 PM .
WHERE IS IT?
Holme Pierrepont Hall a Grade I listed Tudor Manor House dating back to c.1500. It is the perfect venue for events at any time of year, with historic period features and romantic, tranquil gardens in a secluded 30 acre estate, just a few minutes from Trent Bridge in Nottingham.. 
ACCESS?
The Hall and grounds are accessible on a single level and wheelchair access is possible.
WHAT IS IT?
The event features seven models who will all be in period costumes. There are twenty-one places for photographers in the morning and another twenty-one places for photographers in the afternoon.
HOW MUCH?
The price to attend this event per photographer is :
£125
HOW DOES IT WORK?
We believe firmly that group events should allow everyone attending to get an equal opportunity to shoot with each of the models. We arrange attendees into groups of three and then rotate each group around the sets in turn approximately every 27 minutes or so. Our events are run with precise timings so that it works for everyone involved with a short break between each set. On this event each attendee will get to work with each of the seven models in turn.
LIGHTS/ACTION?
Some of the sets and photographic possibilities are outdoors, in and around the private gardens. Lighting equipment will be provided on each set indoors where necessary for your use. The use of lighting equipment is included within your admission price. Lights will either be continuous lights or studio/strobe lighting with triggers and modifiers for your use. If you require assistance using the lights provided then we will be on hand to provide expertise.
You are also welcome to bring along your own lighting rigs if you are more comfortable using them but you must keep them with you at all times and observe COVID compliant usage restrictions.
COVID-19?
We are a COVID-19 responsible organisation and will be taking and making all necessary arrangements to observe guidelines and to ensure safety wherever possible. Attendees may wear their own masks if they prefer.
Hand sanitisers will be available for your usage and anti-bacterial wipes will be on hand when handing over triggers for lights. You will be required to observe the prevailing social distancing guidelines.
Tea/coffee will be provided on this event.
Register for a Place on Bygone Times Session Day
Ivory Flame
One of the most iconic models in UK, and a joy to photograph, Ivory will be making her third appearance on a Session Days event. This is a unique opportunity to work with her in a stunning location that suits her style and poise.
Retro Rob
With a Gatsby inspired look, full of charisma and charm, Rob is our headline male model. If you haven't photographed him before then you are in for a real treat.
Betsy Rose
Making her debut appearance for Session Days is Betsy Rose from London. Betsy is one of London's most prestigious burlesque performers, ranked No 1 in UK. As well as a successful career on the stage, Betsy has appeared in feature films, music videos, Television dramas and Television commercials. On this occasion she will be our 1920's inspired beauty.
Image Credit : Phillippe Girard
Andy Sinclair
Making his long awaited debut appearance, Andy has a distinctive look with his red beard and moustache. For this event, Andy will be in Scottish kilt and suit, playing the part of the Lord of the Manor.
Gabby Monet
Appearing for the third time on a period inspired Session Day, Gabby will be sporting the costume depicted which she made herself. Gabby is a superb model with a unique style and lots of energy.
Matthew Howarth
Our regency inspired character model is Matthew Howarth from Buxton. He will be appering in the authentic clothing depicted above with his signature Mr Darcy pose style.
Dave Chappell
Local to the area and a man of some distiction, Dave is making his second appearance for us. He will be in steam punk attire, inspired by a nod to the Victorian era.
Holme Pierrepont Hall is in Nottingham, near Trent Bridge and is a grade I listed building, privately owned. Session Days has exclusive use of the Hall and Gardens for this event. We will be using rooms inside the Hall and the gardens which feature some impressive topiary. Full of charm and style, the Hall boasts an impressive array of rooms with ample space and opportunity for periid inspired portraiture.
There is ample parking on site.
We want to keep you up to date with what we are planning and also to get your feedback and comments. Take a look at our blog posts.
Our Wigan Weekender was held at Leigh Spinners on 19th/20th October. We hosted 84 Photographers and 8 Models over the course of 4 sessions. We couldn't be prouder of everyone involved. Read all about it here.
Newsletters
We use a mailing service to broadcast news and to keep you informed of our plans. You can subscribe by entering your email address in the form on this page. Our service also allows you to unsubscribe at any point should you no longer wish to receive our eshots..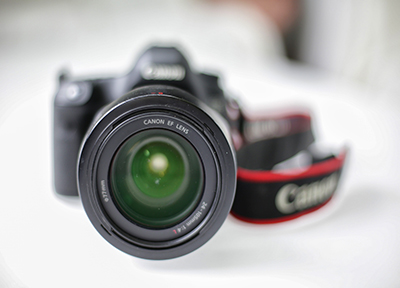 Privacy Policy
Your privacy is important to you and also to us. We do not share your email address with any third parties and we will only broadcast to opt-in subscribers. We do not store or retain any information about any of our customers.