SATURDAY 18th/SUNDAY 19th SEPTEMBER 2021
Near Carnforth and situated in the heart of Borwick is a Grade I listed, 16th Century Manor house and grounds where we will be hosting our weekender event of 2021. Built of local stone with sandstone dressing and a slate roof, Borwick Hall is an exceptional venue for photography.
We have seven models for this event, all of whom offer something different. We have some spare places available for Sunday which you can secure by registering below.
WHEN?
This event is being held on Saturday 18th and Sunday 19th September 2021. Morning slots start at 9:15 AM and finish at 13:00 PM and afternoon slots start at 14:15 PM and finish at 18:00 PM .
WHERE?
Borwick Hall is a 16th-century manor house at Borwick, Lancashire, England. It is a Grade I listed building that dates back to the 14th Century and is mentioned in the Doomsday Book.
WHAT?
The event features seven models and there are twenty-one places for photographers on the Saturday and Sunday morning and another twenty-one places for photographers in the corresponding afternoons .
HOW MUCH?
The price to attend this event per photographer is :
£89
HOW DOES IT WORK?
We believe firmly that group events should allow everyone attending to get an equal opportunity to shoot with each of the models. We arrange attendees into groups of three and then rotate each group around the sets in turn approximately every 25 minutes or so. Our events are run with precise timings so that it works for everyone involved with a short break between each set. On this event each attendee will get to work with each of the seven models in turn
Register for a Place on a Borwick Hall Session Day
Borwick Hall is mentioned in the Domesday Book as being part of the estates of Roger of Poitou but the oldest parts of the building still in existence date from the 14th century when a pele tower was built on the site.
Now a Grade I listed building, the Hall is built of stone rubble with sandstone dressing and a slate roof and still houses many of the original features.
Session Days has exclusive access to the venue for the weekend and will be organising the seven models onto sets inside and outside the Hall.
.
IVORY FLAME
Reliable, focussed and thriving in creativity, Ivory is an internationally-acclaimed, professional model working in the genres of portraiture, fashion & nudes. She is our headliner for the weekend and will be well known to many of those attending.
Based in the UK, Ivory also travels worldwide to work on a range of projects for professionals and enthusiasts alike. She is used to posing for photographers, painters, sculptors, designers, advertisers, book covers, film, workshops & tuition.
MIA RESA
Mia is an internationally published and well known model with a very distinctive look. Mia will be making her Session Days debut at Borwick Hall.
PIP THE GENTLEMAN
Having previously appeared on Session Days Events and as one of the top male models on the North West circuit, we just had to invite Pip the Gentleman to join us at Borwick Hall for the weekend. His style, poise and affability are the ideal combination to get top quality portraits from him.
JAMES SUTTON
James has previously appeared for us on a Portrait Masterclass. He is a natural in front of camera with excellent pose flow and swagger.
ANGIE SUTCLIFFE
Angie is a bundle of energy, capable of expressing real emotion in images as indeed she did when she last appeared for Session Days at Wortley Forge in 2019.

KIEFER RUSOWICZ
A supreme cosplayer and actor and fitness enthusiast, Kiefer will be joining us for the weekend and will be performing as The Witcher .
CIARON DAVIES
Actor, Cosplayer, Costume Designer and Model – Ciaron is a multi-talented artist and performer with a wealth of experience and impressive portfolio of images. He will be appearing in a different period costume each day.

We want to keep you up to date with what we are planning and also to get your feedback and comments. Take a look at our blog posts.
Our Wigan Weekender was held at Leigh Spinners on 19th/20th October. We hosted 84 Photographers and 8 Models over the course of 4 sessions. We couldn't be prouder of everyone involved. Read all about it here.
Newsletters
We use a mailing service to broadcast news and to keep you informed of our plans. You can subscribe by entering your email address in the form on this page. Our service also allows you to unsubscribe at any point should you no longer wish to receive our eshots..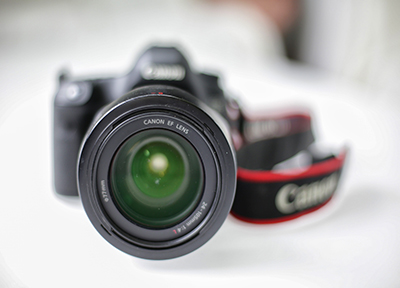 Privacy Policy
Your privacy is important to you and also to us. We do not share your email address with any third parties and we will only broadcast to opt-in subscribers. We do not store or retain any information about any of our customers.