SATURDAY 15th/SUNDAY 16th MAY 2021
Near Carnforth and situated in the heart of Borwick is a Grade I listed, 16th Century Manor house and grounds where we will be hosting our weekender event of 2020. Built of local stone with sandstone dressing and a slate roof, Borwick Hall is an exceptional venue for photography.
We have seven models for this event, all of whom offer something different. You can secure your place AM or PM on Saturday or Sunday by registering below.
WHEN
This event is being held on Saturday 15th and Sunday 16th May 2021. Morning slots start at 9:15 AM and finish at 13:00 PM and afternoon slots start at 14:15 PM and finish at 18:00 PM .
WHERE
Borwick Hall is a 16th-century manor house at Borwick, Lancashire, England. It is a Grade I listed building, dates back to the 14th Century and is mentioned in the Doomsday Book.
WHAT
The event features seven models and there are twenty-one places for photographers on the Saturday and Sunday morning and another twenty-one places for photographers in the corresponding afternoons .
HOW MUCH
The price to attend this event per photographer is :
£89
Register for a Place on a Borwick Hall Session Day
Borwick Hall is mentioned in the Domesday Book as being part of the estates of Roger of Poitou but the oldest parts of the building still in existence date from the 14th century when a pele tower was built on the site.
Now a Grade I listed building, the Hall is built of stone rubble with sandstone dressing and a slate roof and still houses many of the original features.
Session Days has exclusive access to the venue for the weekend and will be organising the seven models onto sets inside and outside the Hall.
.
NATASHA BELLA
One of the busiest and most professional creative models on the circuit and also one of the most sought after to photograph, we are delighted to have secured Natasha Bella to feature for us on this event.
PIP THE GENTLEMAN
Having previously appeared on Session Days Events and as one of the top male models on the North West circuit, we just had to invite Pip the Gentleman to join us at Borwick Hall for the weekend. His style, poise and affability are the ideal combination to get top quality portraits from him.
JAMES SUTTON
James has previously appeared for us on a Portrait Masterclass. He is a natural in front of camera with excellent pose flow and swagger.
GABBY MONET
Gabby is from Liverpool and specialises in modelling alternative, fantasy and historical characters with costumes that she makes herself. Having previously appeared at Gawsworth Hall for us last year and given the historical significance of Borwick Hall, Gabby was an obvious choice to feature on this event.

We want to keep you up to date with what we are planning and also to get your feedback and comments. Take a look at our blog posts.
Our Wigan Weekender was held at Leigh Spinners on 19th/20th October. We hosted 84 Photographers and 8 Models over the course of 4 sessions. We couldn't be prouder of everyone involved. Read all about it here.
Newsletters
We use a mailing service to broadcast news and to keep you informed of our plans. You can subscribe by entering your email address in the form on this page. Our service also allows you to unsubscribe at any point should you no longer wish to receive our eshots..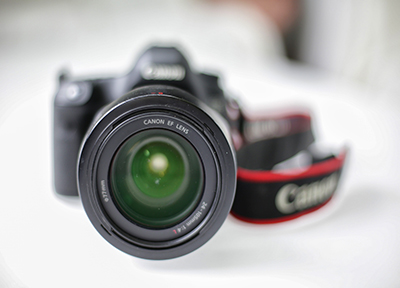 Privacy Policy
Your privacy is important to you and also to us. We do not share your email address with any third parties and we will only broadcast to opt-in subscribers. We do not store or retain any information about any of our customers.