SATURDAY 10th JULY 2021
Session Days is making a welcome return to Atlas Studios in Bolton to host this event that features seven models, five of whom are appearing for us for the very first time. Using three large rooms across two floors of the mill, we are expecting this event to be popular, providing an ideal opportunity for you to get images for your portfolio or club competitions.
WHEN?
This event is being held on Saturday 10th July 2021. Morning slots start at 9:15 AM and finish at 13:00 PM and afternoon slots start at 14:00 PM and finish at 17:45 PM .
WHERE?
Atlas Studios are based on the second floor of a Victorian mill in Bolton, Lancashire. The unique appeal of the studio setting is the organic industrial backdrops of peeling paint, rusty colourful doors and poles throughout, textured wooden floors, and wide stone staircases.
WHAT?
The event features seven models and there are twenty-one places for photographers in the morning and another twenty-one places for photographers in the afternoon.
Scroll to see our full model line up.
HOW MUCH?
The price to attend this event per photographer is :
£89
Register for a Place on the Atlas Studios Session Day
CATWOMAN
Molly Rose makes her Session Days debut for us at Atlas Studios. A Cosplayer and actress, she will be appearing as CatWoman and purring her way into all four corners of the slate room.
WALTER WHITE
Lee Nichols is quite simply Walter White from Breaking Bad. The resemblance is uncanny and he will be featuring on the day in Walter's trademark meth lab attire.
CHANEL ROUGE
Having previously appeared on Session Days Events and as one of the top female models on the North West circuit, we just had to invite Chanel Rouge to join us at Atlas Studios for this event. Her vintage style and poise are always popular with photographers.
CHRIS McNEIL
Chris is a professional signed model with exceptional posing style. His distinctive beard and distinguished appearance are his trademarks and they are ideally suited for good quality portrait photography.
KIEFER RUSOWICZ
Kiefer makes his first of two appearances for us this summer on Session Days events. He is an ultimate cosplayer with an extensive range of costumes. At Atlas Studios he will be appearing as Marcus Fenix from the Gears of War Games.

LONDIE
Londie makes her debut appearance for Session Days at Atlas Studios. She is a signed fashion model from Greater Manchester.
KARL SELICKIS
Karl is a drummer with the band Wolf Jaw and also a model. He too is making his debut appearance for Session Days at Atlas Studios.

Atlas Studios is situated on Mornington Road, Bolton, BL1 4EZ and has over 3000m2 of organic, industrial backdrops with beautiful natural light cascading in through over 40 two and a half metre high windows throughout the studio space.
There are three main rooms in the studio space across two floors. The Main room has its original wooden floor and large windows throughout the room allowing natural light to be plentiful. If the conditions allow it the evening light falls on the west facing windows and the setting sun cascades across the main room along its full length. Colourful poles are positioned every 10 metres throughout the main room. There will be three sets in this room on the day
There is a Slate Room with original slate flooring throughout which features from it's time as a cotton mill. Smaller rooms are located within this room, as is a metal staircase which is very stable and safe to use. The colours within the room are all muted greens, creams and greys, meaning any film or photographic work using bright colours will be visually stunning. There will be two sets in this room on the day.
The third floor Mill room will also be available to us to host the remaining two sets. With its original wooden floor, large windows on both sides and colourful poles every 10 metres, it is a photographer's dream location.
**The Studio space is on the second floor and accessible via a staircase only. There is no serviceable lift in operation and so unfortunately is not wheelchair friendly**
HOW DOES IT WORK?
We believe firmly that group events should allow everyone attending to get an equal opportunity to shoot with each of the models. We will be arranging attendees into groups of three and then rotate each group around the sets in turn every 27 minutes with a short five minute break between each set. On this event each attendee will get to work with each of the seven models in turn.
LIGHTS/ACTION?
Lighting equipment will be provided on each set for use during both sessions. The use of equipment is included within your admission price. On each set we will be designing a lighting setup to suit the theme. Lights will either be continuous lights or studio/strobe lighting with triggers and modifiers for your use. If you require assistance using the lights provided then we will be on hand to provide expertise.
You are also welcome to bring along your own lighting rigs if you are more comfortable using them but you must keep them with you at all times and observe COVID compliant usage restrictions.
COVID-19?
We are a COVID-19 responsible organisation and will be taking and making all necessary arrangements to observe guidelines and to ensure safety wherever possible. All attendees will be required to bring their own masks and to wear them at all times. The only people not wearing masks will be the models.
There will be hand sanitisers on each set for your usage and anti-bacterial wipes will be required when handing over triggers for lights. You will be required to maintain safe distancing guidelines at all times and you will not be able to handle props on any set.
There will be no refreshment facilities for tea/coffee provided on the event, you must bring your own for safety reasons.
We want to keep you up to date with what we are planning and also to get your feedback and comments. Take a look at our blog posts.
Our Wigan Weekender was held at Leigh Spinners on 19th/20th October. We hosted 84 Photographers and 8 Models over the course of 4 sessions. We couldn't be prouder of everyone involved. Read all about it here.
Newsletters
We use a mailing service to broadcast news and to keep you informed of our plans. You can subscribe by entering your email address in the form on this page. Our service also allows you to unsubscribe at any point should you no longer wish to receive our eshots..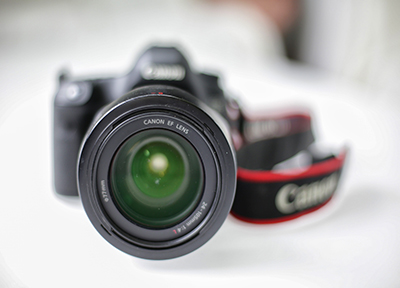 Privacy Policy
Your privacy is important to you and also to us. We do not share your email address with any third parties and we will only broadcast to opt-in subscribers. We do not store or retain any information about any of our customers.