SATURDAY 8th JULY 2023
Join us at Walton Hall and Gardens in Warrington for our next on location Session Days event. This former home of Lord and Lady Daresbury has been restored to its former glory and provides an excellent opportunity for superb portraiture both inside and outside the hall.
Our lineup features six models, who will be working on five sets. Two of our models are making their debut appearances for Session Days and our lineup includes Elle Baldwinson, Girl on Fire and our Tango Couple – Tori and Josh.
WHEN IS IT?
This event is being held on Saturday 8th July 2023. Morning slots start at 9:00 AM and finish at 12:30 PM and afternoon slots start at 13:45 PM and finish at 17:15 PM .
WHERE IS IT?
Walton Hall and Gardens is the former home and gardens of Lord and Lady Daresbury. The Hall has been restored to its former grandeur. The address is Walton Hall and Gardens, Walton Lea Road, Higher Walton, Warrington Cheshire, WA4 6SN
ACCESS?
The venue is wheelchair friendly.
WHAT IS IT?
The event features six models on five sets and has a distinct dance element in it. There are fifteen places for photographers in the morning and another fifteen places for photographers in the afternoon .
HOW MUCH?
The price to attend this event per photographer is :
£149
Register for a Place on Walton Hall Session Day
ELLE BALDWINSON
With her natural elegance and style, Elle was simply a must for this event. She is now making her second appearance for Session Days. If you have worked with her before then you know what to expect, if you haven't then dont miss this opportunity.
Image courtesy of AF Photography
GIRL ON FIRE LYDIA
Making her debut appearance for Session Days is Lydia, aka Girl on Fire. She is a full time professional model and dancer with lots of experience in pointe work and she will be our ballet dancer for this event.
Image courtesy of Matt B
TANGO COUPLE – LAUREN & O'BRIAN
Our original choice for tango couple have been replaced by Lauren Scott and O'Brian Broomfield. Both experienced tango dancers, they will be performing and holding poses for some dramatic images.
CHRIS MCNEIL
The 'King of Cool', or the 'Silver Fox'- take your pick of the way to describe Chris McNeil. He is always great to work with, and has featured in many of our clients' winning images over the years.
Image courtesy of John King
VELVET FOX
Also making her first appearance for us is Velvet Fox from Liverpool. She is an experienced model, dancer, actress and burlesque performer and producer at the Velvet Vault Cabaret.
Image courtesy of Neil Kendal
Walton Hall is a country house in Walton, Warrington, Cheshire, England. It is recorded in the National Heritage List for England as a designated Grade II listed building and is the former home of Lord and Lady Daresbury. Session Days has exclusive access for the day to the interior of the Hall.
HOW DOES IT WORK?
We believe firmly that group events should allow everyone attending to get an equal opportunity to shoot with each of the models. We arrange attendees into groups of three and then rotate each group around the sets in turn approximately every 30 minutes or so. Our events are run with precise timings so that it works for everyone involved with a short break between each set. On this event each attendee will get to work on each of the five sets in turn.
LIGHTS/ACTION?
Lighting equipment will be provided on each set for use during both sessions. The use of equipment is included within your admission price. On each set we will be designing a lighting setup to suit the theme. Lights will either be continuous lights or studio/strobe lighting with triggers and modifiers for your use. If you require assistance using the lights provided then we will be on hand to provide expertise.
You are also welcome to bring along your own lighting rigs if you are more comfortable using them but you must keep them with you at all times and observe COVID compliant usage restrictions.
COVID-19?
We are a COVID-19 responsible organisation and will be taking and making all necessary arrangements to observe guidelines and to ensure safety wherever possible. Attendees may wear their own masks if they prefer.
There will be hand sanitisers on each set for your usage and anti-bacterial wipes will be required when handing over triggers for lights.
Tea/coffee will be provided on this event.
Newsletters
We use a mailing service to broadcast news and to keep you informed of our plans. You can subscribe by entering your email address in the form on this page. Our service also allows you to unsubscribe at any point should you no longer wish to receive our eshots..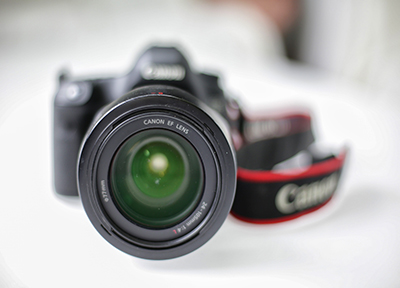 Privacy Policy
Your privacy is important to you and also to us. We do not share your email address with any third parties and we will only broadcast to opt-in subscribers. We do not store or retain any information about any of our customers.