We are sorry to have to announce the cancellation of our Circus of Horrors Session Day that was due to be held on Saturday 23rd January this month.
The national lockdown means that events of this nature are strictly forbidden and everyone's health and well-being is of far more importance.
We have now scheduled a revised date for this event on Saturday 9th October 2021.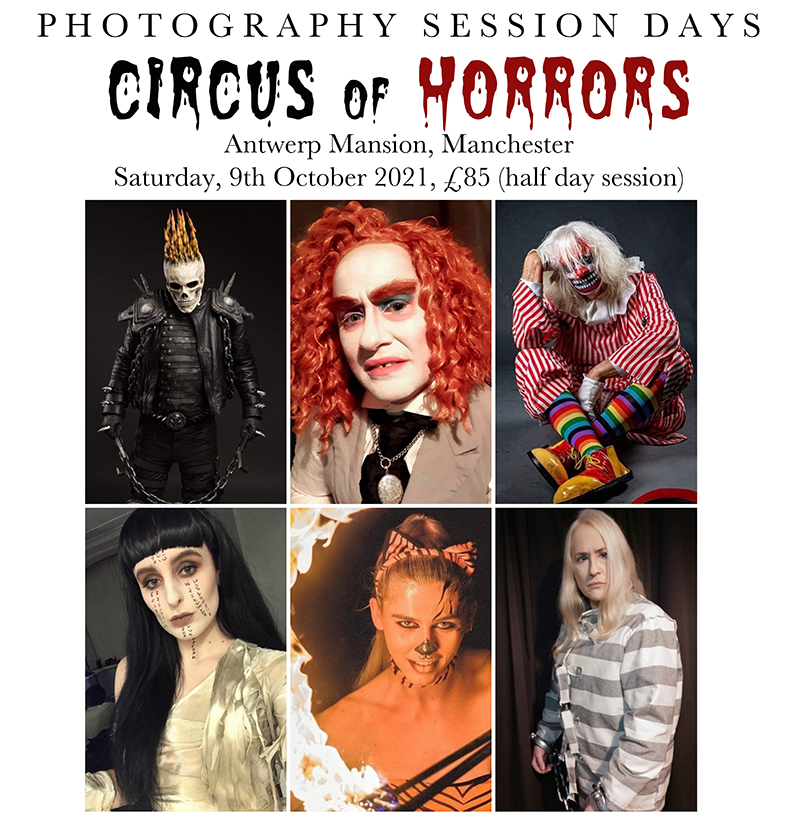 What are your options?
There are a number of options available for you to choose from including simply moving the day and time slot from your existing January 23rd booking to the equivalent slot time on the new event date of Saturday 9th October 2021. At this point you will need to move to the same morning or afternoon slot that you have already been allocated. Once we have received responses from all customers affected by this cancellation, we will be able to facilitate time slot changes if there are spare places.
We realise that a significant number of you have paid the full balance of £85 and also that some of you are now going through a second cancellation of this event. We have rescheduled to October by which time we hope that the circumstances will allow the event to take place.
We want to be as flexible as possible with you in return for your patience. We would like to refund you in full if you wish to move to the new date in October, or enable you to leave a deposit in place if you prefer and refund the balance portion of £40. Either way if you choose to move to the new date, we will confirm your place.
If you are unable to commit to the new date, then we will issue you a refund of monies paid to date by the same method used to make payment. Please consider the choices below and let us know as soon as possible how you would like us to administer your booking. Once you have made a selection and we have been notified, we will confirm action by email.
Manage my Circus of Horrors Booking