Wild West at Whiteoak Springs
SATURDAY 18th JUNE 2022
The Wild West comes to Derby for an extra special Western themed Session Day at Whiteoak Springs this coming June.
Our seven featured character models will be playing out their roles amongst the townsfolk and buildings that make this frontier town so special.
WHEN IS IT?
This event is being held on Saturday 18th June 2022. Morning slots start at 9:15 AM and finish at 12:35 PM and afternoon slots start at 14:00 PM and finish at 17:20 PM .
WHERE IS IT?
Whiteoak Springs Western Town is in Derby and is a purpose built frontier town which features all of the usual buildings and dwellings associated with mid 19th century America including : Bank, Saloon, Mercantile Store, Gunsmith, Jail House, Court House, Brothel, Gunsmith, Apothacary.
ACCESS?
The town is outdoors and is on uneven ground covered with chippings. It is not ideal ground for wheelchair access.
WHAT IS IT?
The event features seven models who will all be in period costumes. There are twenty-one places for photographers in the morning and another twenty-one places for photographers in the afternoon. The townsfolk residents will also be in attendance on the day, dressed in period costume and going about their everyday business. They are also available to photograph.
HOW MUCH?
The price to attend this event per photographer is :
£125
HOW DOES IT WORK?
We believe firmly that group events should allow everyone attending to get an equal opportunity to shoot with each of the models. We arrange attendees into groups of three and then rotate each group around the sets in turn approximately every 27 minutes or so. Our events are run with precise timings so that it works for everyone involved with a short break between each set. On this event each attendee will get to work with each of the seven models in turn.
The local townsfolk will be present throughout the day in varying numbers and in period costume and available to be photographed.
LIGHTS/ACTION?
Most of the sets and photographic possibilities are outdoors, in and around the town. Lighting equipment will be provided on each set indoors where necessary for your use. The use of lighting equipment is included within your admission price. Lights will either be continuous lights or studio/strobe lighting with triggers and modifiers for your use. If you require assistance using the lights provided then we will be on hand to provide expertise.
You are also welcome to bring along your own lighting rigs if you are more comfortable using them but you must keep them with you at all times and observe COVID compliant usage restrictions.
COVID-19?
We are a COVID-19 responsible organisation and will be taking and making all necessary arrangements to observe guidelines and to ensure safety wherever possible. Attendees may wear their own masks if they prefer.
Hand sanitisers will be available for use for your usage and anti-bacterial wipes will be on hand when handing over triggers for lights. You will be required to observe the prevailing social distancing guidelines.
Tea/coffee will be provided on this event.
Register for a Place on Wild West Session Day
Leon Richardson as Pat Garrett
No western frontier town is complete without a lawman and Leon is our Pat Garrett for the day. Famous for having been the sheriff that shot Billy the Kid, Garrett was an old gashioned lawman who was both charming and ruthless in pursuit of upholding the law.
Sally Richardson as Annie Oakley
Annie Oakley is being played by Sally Richardson at Whiteoak Springs. Annie was an American sharpshooter who starred in Buffalo Bill's wild west show. Accomplished with a gun and a rifle, Annie is a talented marksman and can easily hold her own.
Gerard Lloyd as Mose Harper
Mose was mentally scarred by his experiences in the Civil War and now spends most days playing his banjo on the stoop and talking to anyone who passes by. He is popular with the townsfolk because he can turn his hand to most tunes and causes no trouble.
Lynda Easton as Lili Damita
Widow to Whiteoak Springs' most brutal outlaw, Lili racketeers from the local saloon. She's respected but feared, due to his reputation. People know not to bring trouble to the Saloon, because the Saloon will bring trouble to them. She entertains her regulars with a nightly routine of songs.
Rob Jones as Joseph Schmidt
A former cavalryman and now a farmer, Joe is a second generation immigrant from Europe. He went off the rails for a while fighting land battles with settlers but now leaves the hellraising to his four sons. He makes a monthy trip into Whiteoaks to fill up his wagon with provisions.
Gabby Monet as Strawberry Alice
Driven out of too many towns to keep counting, Strawberry Alice has settled in Whiteoak Springs and runs the local whorehouse with an iron fist. Feisty and sassy, Alice is deeply unpopular with the townswomen but she has a hard head for business and keeps her girls turning over cash.
Dean Turner as Dino Turneri
Dino is a third generation Anglo/Italian settler. He was once a rail road worker but now has a large moonshine operation. Although illegal the local sherrif and town governors turn a blind eye in fear of what Dino would do if his operation is disturbed. Much of his moonshine is served under the counter at the local saloon.
Whiteoak Springs is a private Western town located in Derby. It was built by re-enactment enthusiasts wanting to recreate the look and feel of the wild west. It contains all of the classic buildings/business frontages of typical town of that era including saloon, mercantile store, bank, jail house, court house, gunsmith, and many more.
The townsfolk comprise wild west enthusiasts who buy into the concept and adapt their own pitches to suit what the town needs to grow. Our event has been declared a 'round–up' event with a general call to the townsfolk to be in attendance on the day. They will be in period costume and available to photograph.
There is ample parking on site.
We want to keep you up to date with what we are planning and also to get your feedback and comments. Take a look at our blog posts.
Our Wigan Weekender was held at Leigh Spinners on 19th/20th October. We hosted 84 Photographers and 8 Models over the course of 4 sessions. We couldn't be prouder of everyone involved. Read all about it here.
Newsletters
We use a mailing service to broadcast news and to keep you informed of our plans. You can subscribe by entering your email address in the form on this page. Our service also allows you to unsubscribe at any point should you no longer wish to receive our eshots..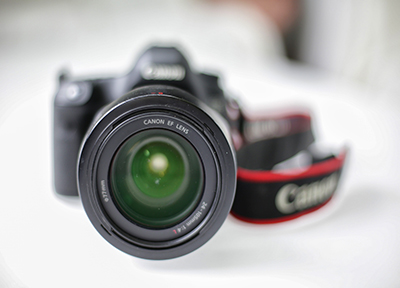 Privacy Policy
Your privacy is important to you and also to us. We do not share your email address with any third parties and we will only broadcast to opt-in subscribers. We do not store or retain any information about any of our customers.