We run portrait masterclasses every other month in which we demonstrate the art of male and female portraiture to smaller focus groups of photographers. These masterclasses are tuition led and feature professional models.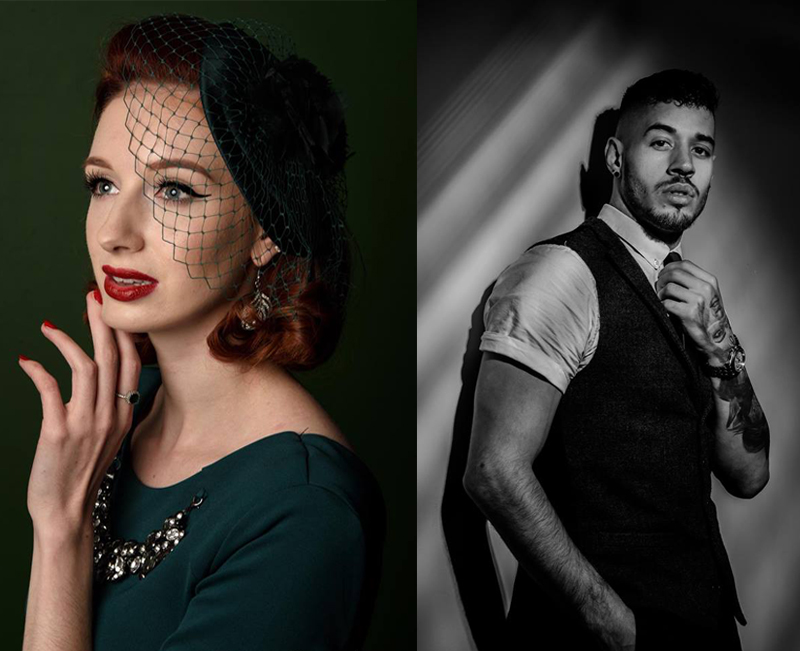 January Masterclass
SATURDAY 12th JANUARY 2019
Our first Portrait Masterclass of 2019 features Dean Turner and Nicola Jane Hamlett as our models for the day for a suave, debonair and sophisticated look.
We will be demonstrating lighting techniques and selections of  modifiers and also using OCF for dramatic lighting effects.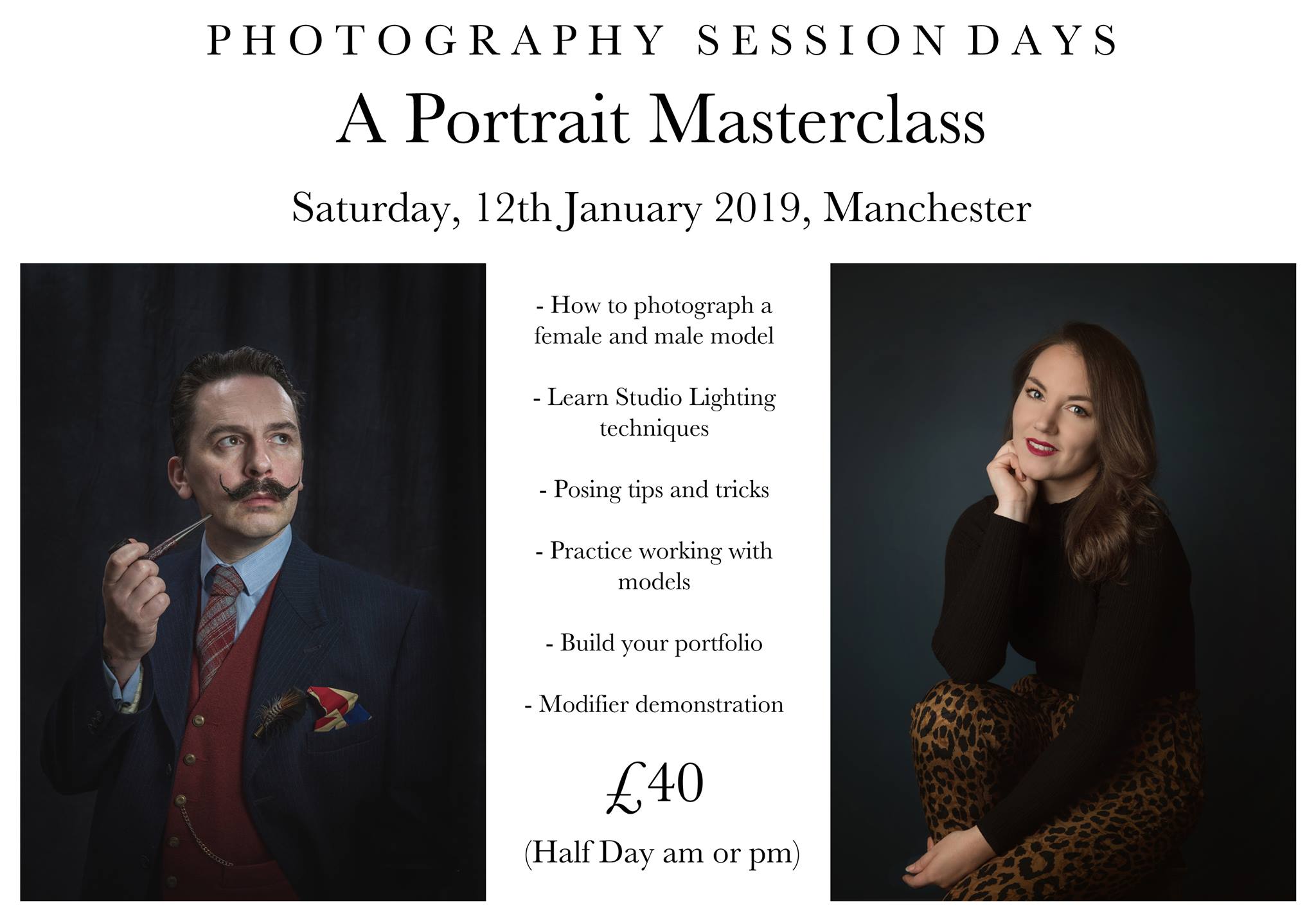 March Masterclass
SATURDAY 9th March 2019
Our March Portrait Masterclass features Dean Gregory and ???? as our models for the day. Dean is a professional actor and ??? is a ????
Emma and Graham will be leading small groups of photographers in focus groups, working in rotation with each model to produce portrait shots of a high standard.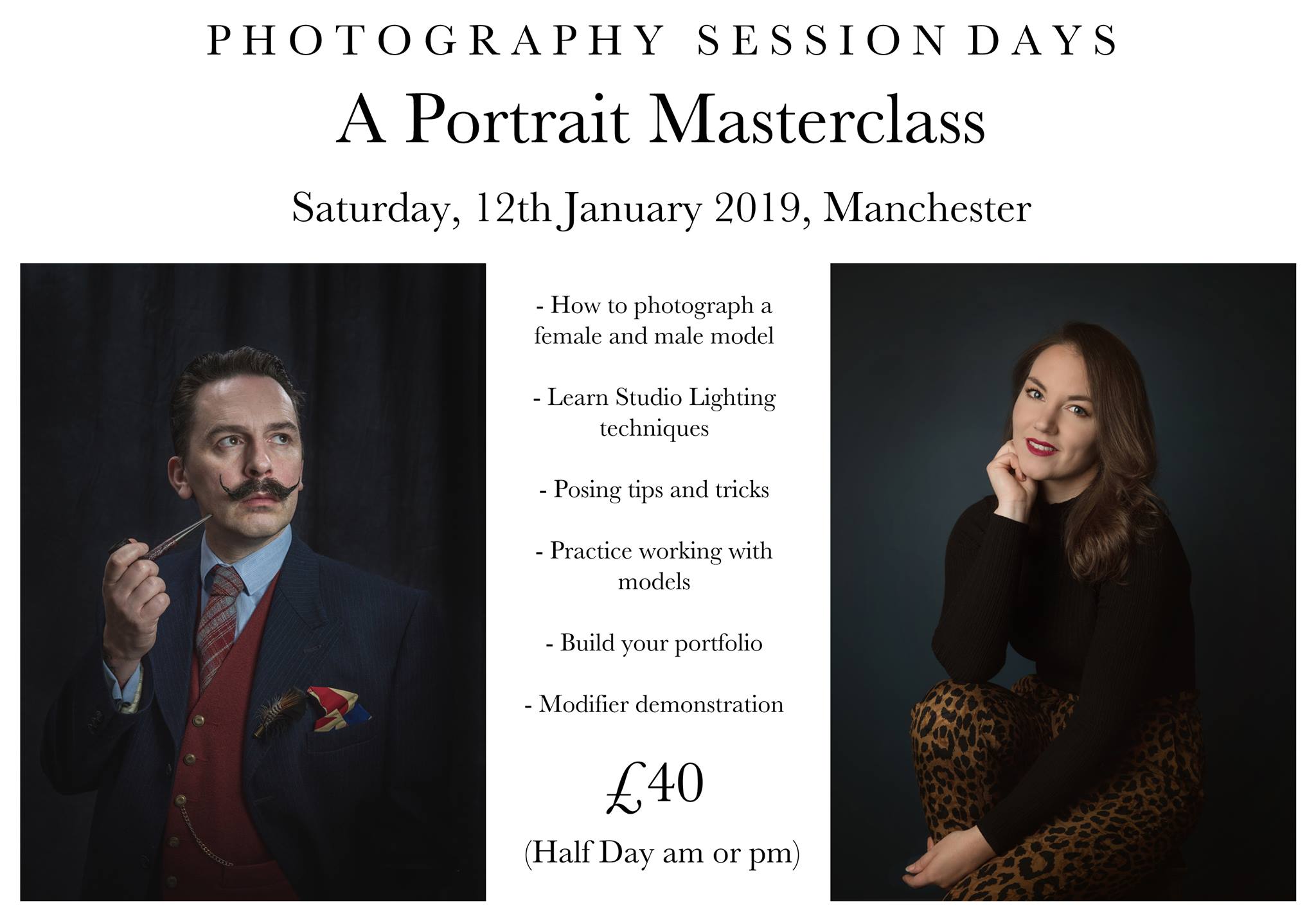 We have a lot of ideas and musings to share with you, and we also want to hear your views and get some feedback. Please take a look at our latest blog posts below.
Planning an event is fun but it is hard work. The process starts many months in advance
Newsletters
We use a mailing service to broadcast news and to keep you informed of our plans. You can subscribe by entering your email address in the form on this page. Our service also allows you to unsubscribe at any point should you no longer wish to receive our eshots..
Privacy Policy
Your privacy is important to you and also to us. We do not share your email address with any third parties and we will only broadcast to opt-in subscribers. We do not store or retain any information about any of our customers.