We plan and stage photography event days that feature a unique mix of models in unique locations to provide the perfect opportunity for photographers to create award winning images for competitions or portfolio building. We host session day events at regular intervals throughout the year and also smaller portrait masterclasses with a workshop and training element.
Our Session Days Events are very popular and sell out quickly. Our aim is to put on a show and give attending customers the opportunity to get shots of each model/performer using natural light or OCF. Our planning process starts many months in advance : scouting for suitable locations, agreeing dates, designing the set list and choosing models and performers that suit the theme of the event. 
We thrive on the buzz of each event day…the build up to it, the day itself and the frenzy of social media activity that follows. Session Day Events are a great networking opportunity and a chance to make new contacts in this profession/hobby that we all love..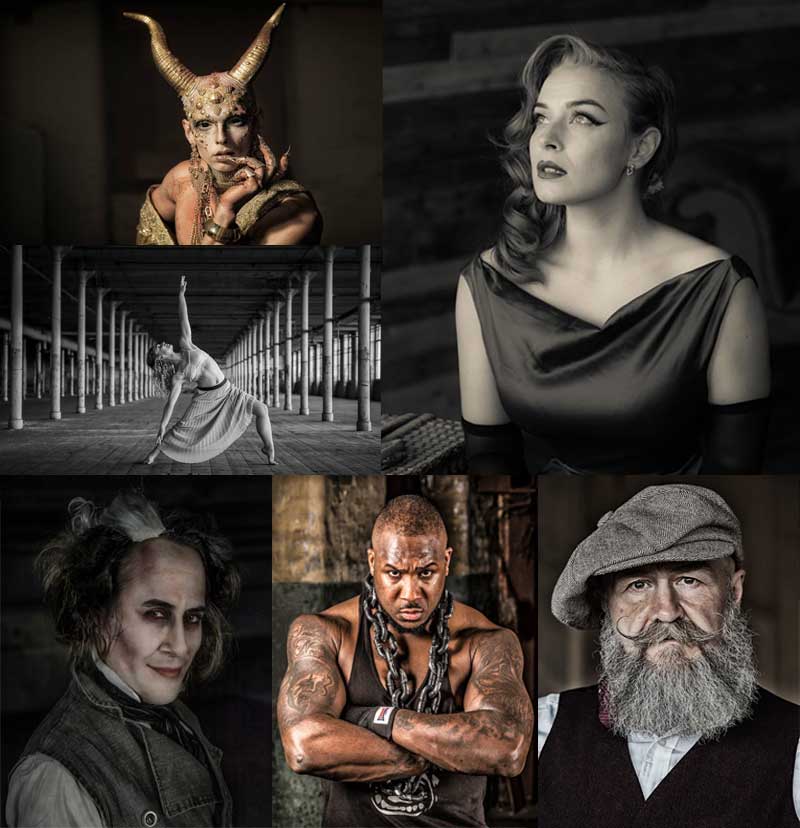 We love portraiture, it is in our DNA. We wanted to impart the knowledge and expertise that we had gained through years of practice in order to help those attending the Event Days to get the most out them.
Our Portrait Masterclasses are for smaller groups of customers and are instructional. We guide you through lighting setups, modifier selection and posing techniques using professional male and female models that have worked with us before.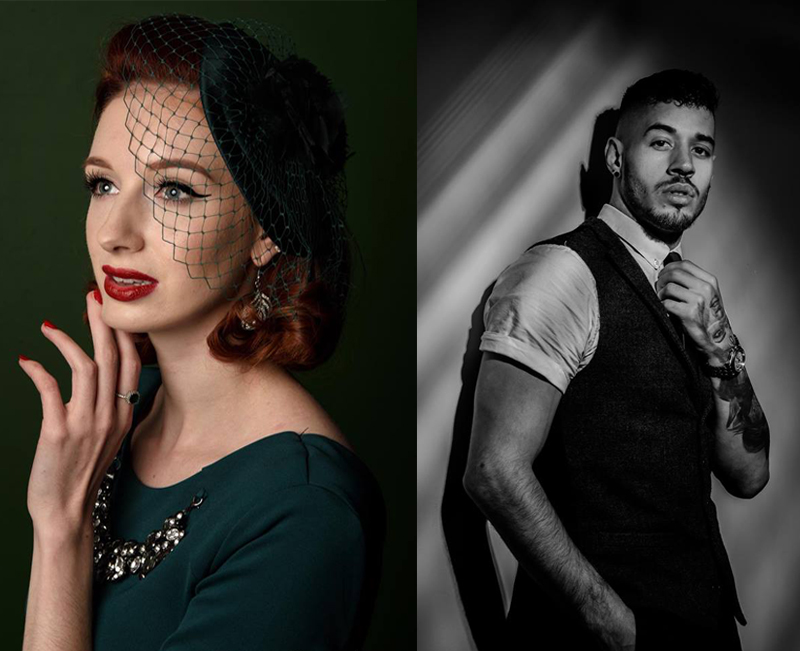 Our Next Session Day Event
Our next Session Day Event is at Hack Green in Nantwich in Saturday 5th January 2019 and is being held in an old nuclear bunker that houses intelligence equipment and communications/spy stations from the post was period through the cold war and into the 1970's. This event has a spy theme to it and features both a Daniel Craig and Winston Churchill lookalike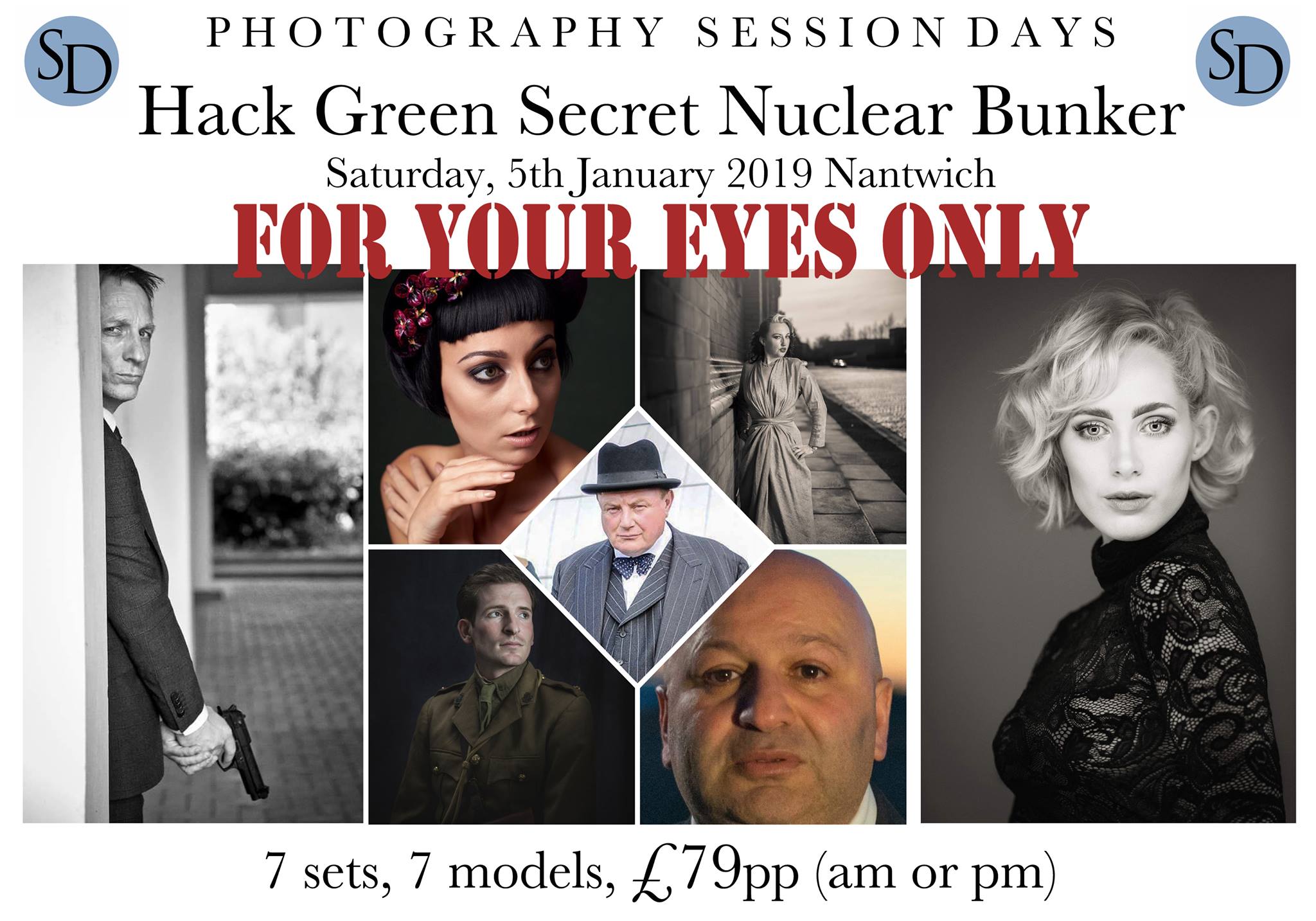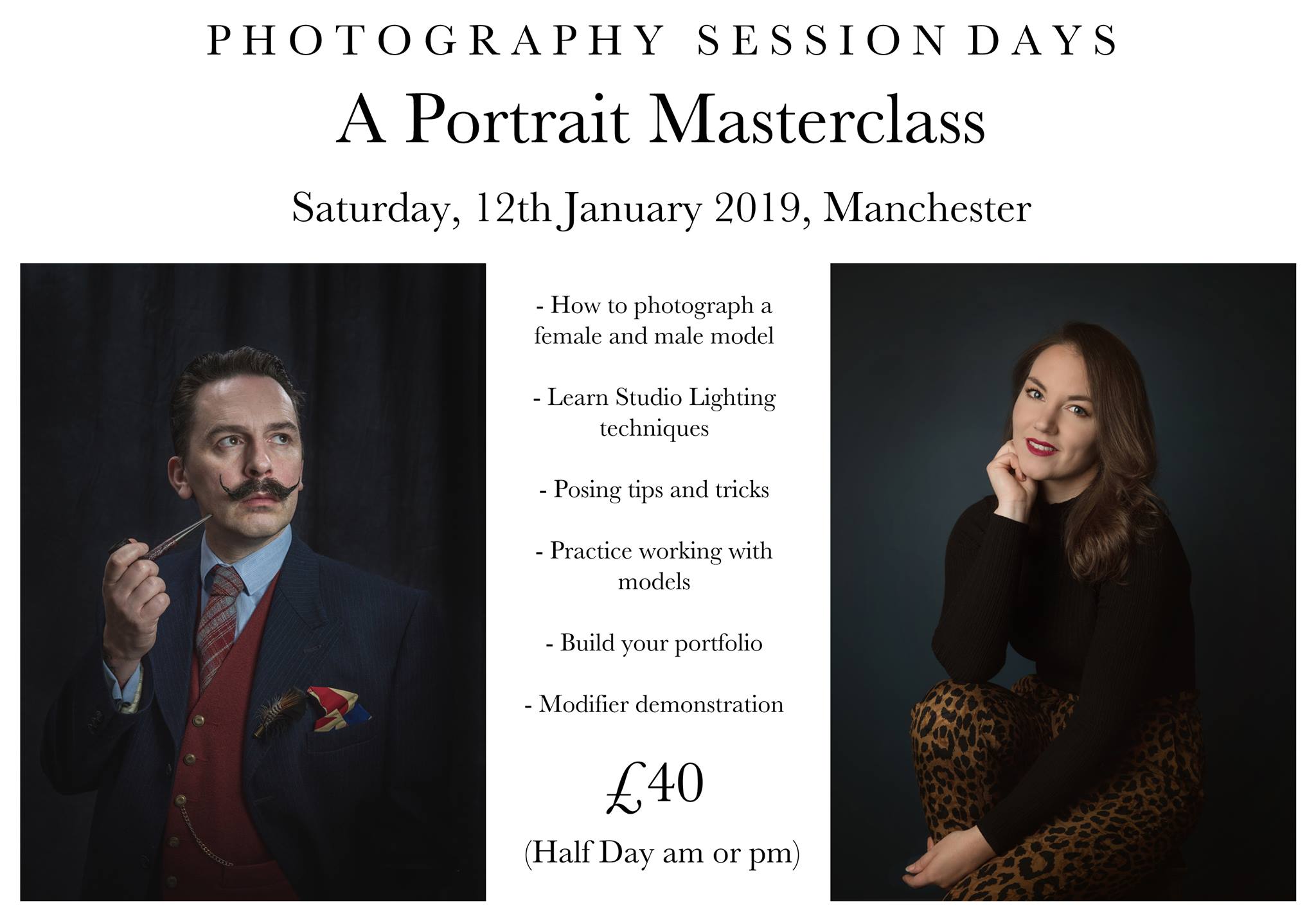 Our Next Portrait Masterclass
FAst on the heels of our next Session Day comes the first Masterclass of 2019, being held at our very own Emma Finch's, Belle Prive Photography Studio at AWOL in Manchester. Featuring two of our very best performing models, Dean Turner and Nicola Hamlett, this event is already sold out. 
We are very lucky to be able to list a number of very fine and accomplished photographers from across the region and beyond among our list of loyal customers and showcasing their work and links to their websites and social media feeds is our pleasure. We will be adding new featured photographers at regular intervals.
TIM McANDREW/STOCKPORT PS
JANICE BARTON/WARRINGTON PS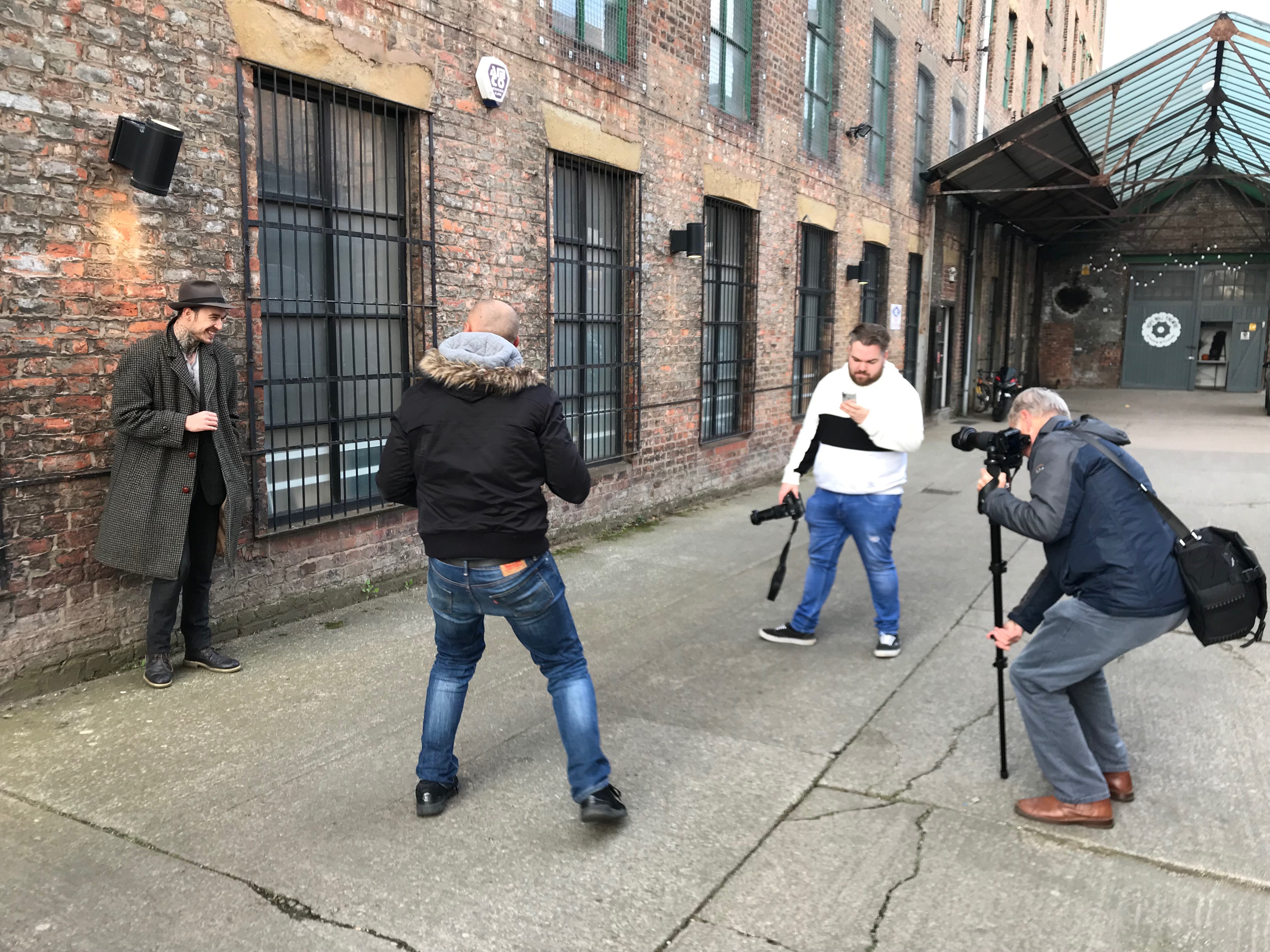 We love to see our performers and customers having fun and enjoying themselves on our Event Days and Masterclasses. Here is a selection of videos and images showing what happens on a typical shoot.
We have been busy planning our extensive program for 2019 with events and masterclasses being held at regular intervals. 
New Summer line
Get 20% Off
Bussiness Casual
Buy 2 Get 1 Free
Daisey Dress by Kaja Clothing
JAG Freedom Embroidered Blouse
Lyle Vintage Leather Holdall
Gabardine Trousers by Sherman
We want to keep you up to date with what we are planning and also to get your feedback and comments. Take a look at our blog posts.
Planning an event is fun but it is hard work. The process starts many months in advance
Newsletters
We use a mailing service to broadcast news and to keep you informed of our plans. You can subscribe by entering your email address in the form on this page. Our service also allows you to unsubscribe at any point should you no longer wish to receive our eshots..
Privacy Policy
Your privacy is important to you and also to us. We do not share your email address with any third parties and we will only broadcast to opt-in subscribers. We do not store or retain any information about any of our customers.